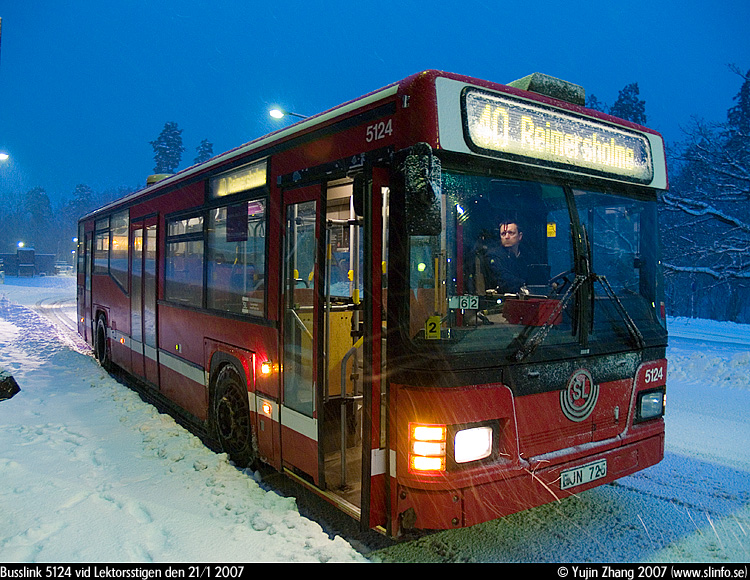 The morning started with taking a rather early bus 40 on a Sunday (07:56) from Lektorsstigen to Universitetet norra.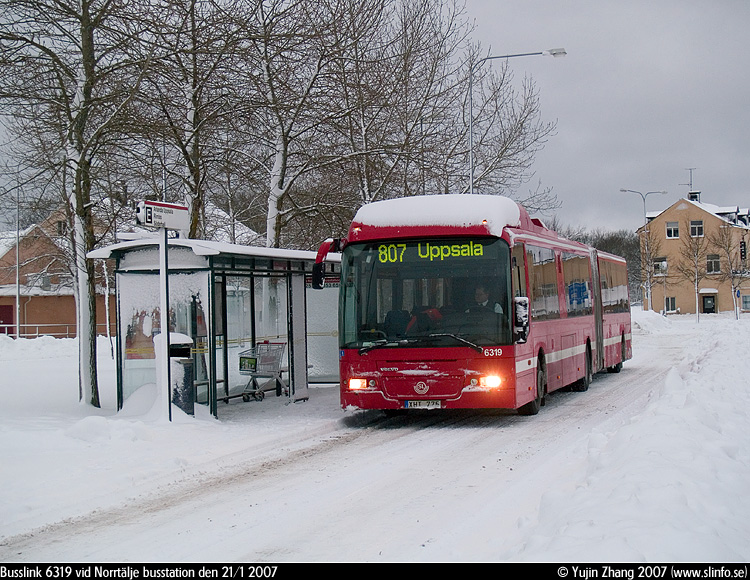 The destination for the day was Norrtälje, approximately 70km north northeast of Stockholm. Here we see Busslink 6319, equipped with the UL ticket machines, ready to go to Uppsala.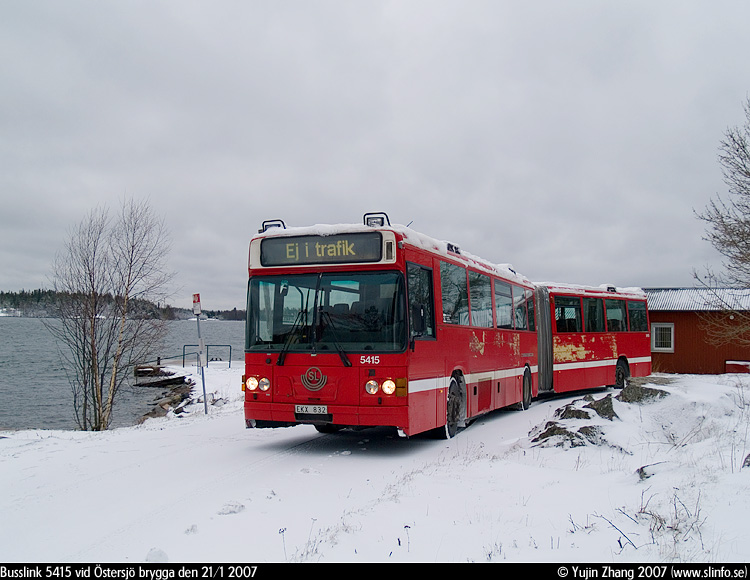 From Norrtälje I decided to travel to Östersjö brygga which is about 80 minutes away from Norrtälje and the road to Östersjö brygga was very icy and the bus slid many times along the way.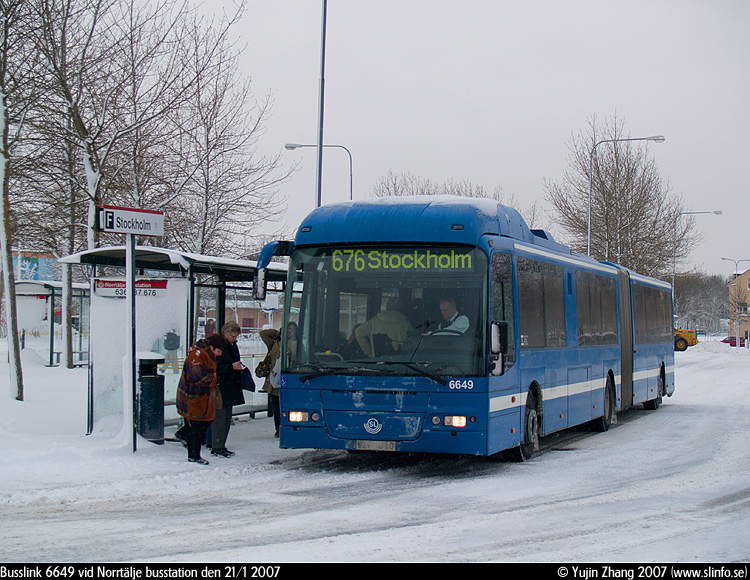 Then I returned to Norrtälje and go a chance to photograph Busslink 6649, probably, and not the the picture I currently have the on website.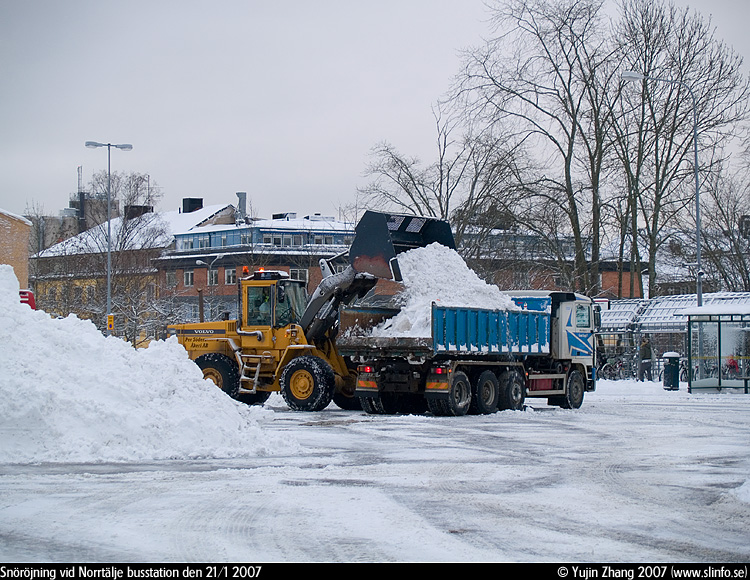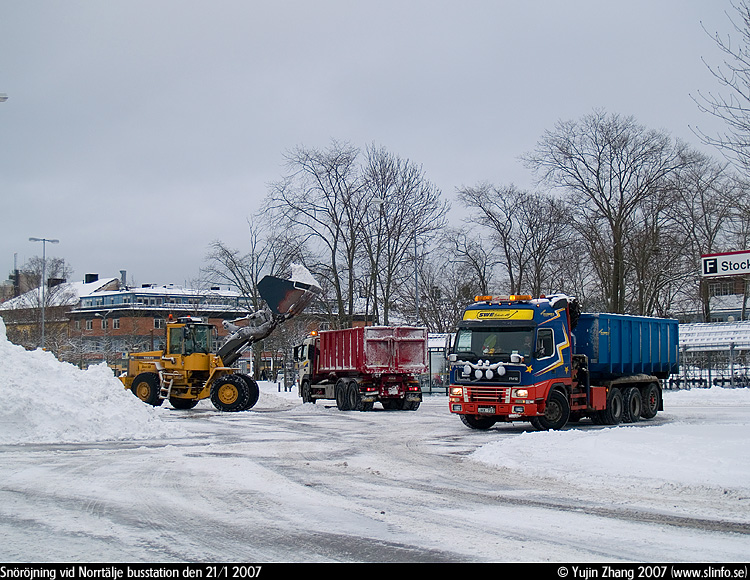 The tractors and trucks were busy at Norrtälje busstation clearing the snow and dumping it in lakes...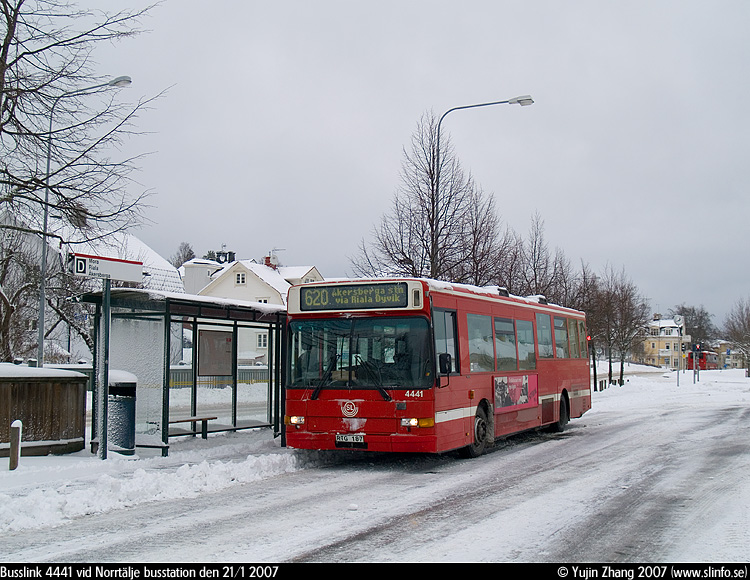 Later I decided to take 620 to Åkersberga. What a bus I must say! Anything but Busslink 4441! I can't take this bus for 85 minutes! And thank god I didn't; there were problems with the doors, so the driver drove the bus to Norrtäljegaraget close by and received Busslink 4420 instead, and also left some 30 minutes late because of that.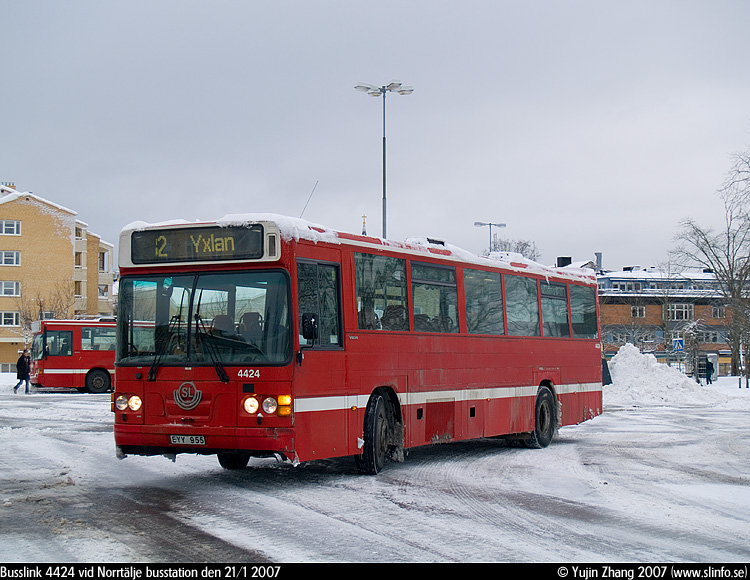 Busslink 4424 as 632 to Yxlan.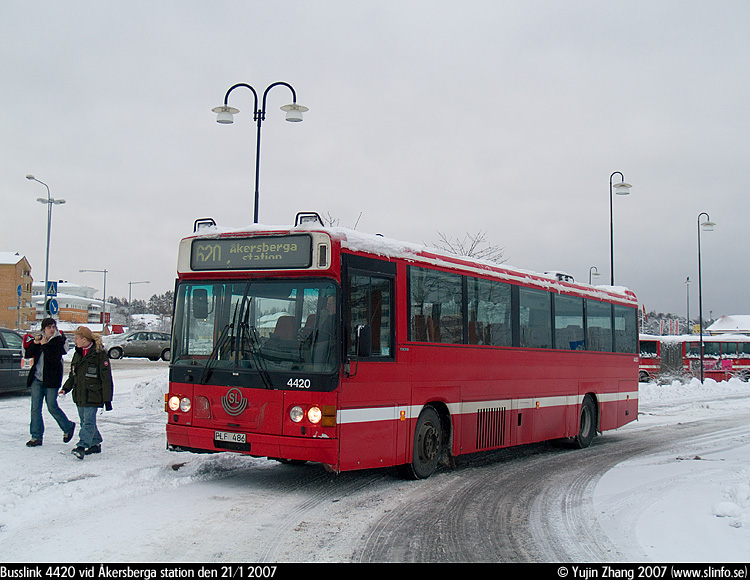 And here we are at Åkersberga station; I missed my train back to Stockholm by about half a minute (saw the train leaving...) all thanks to the disturbing teenagers that were on the bus.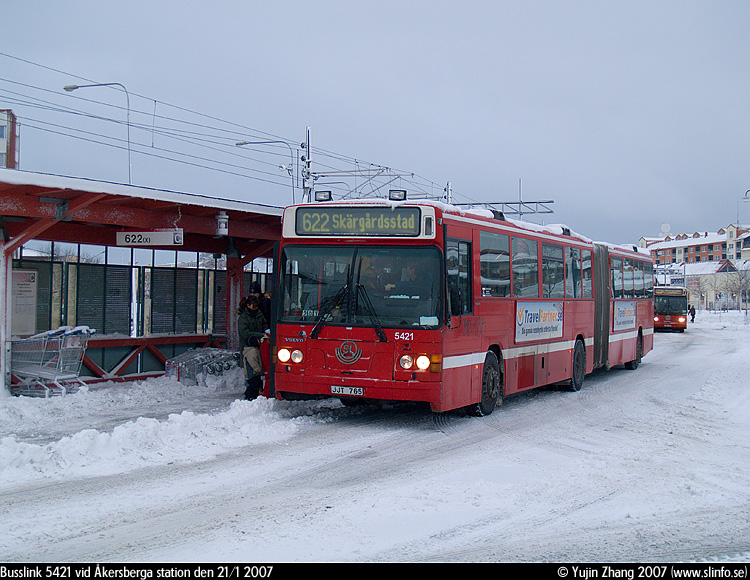 Busslink 5421 as 622 to Skärgårdsstad.
The railway station at Åkersberga is very calm and of course the railway to the left is completely covered by snow since no trains use that railway during weekends (in regular cases at least).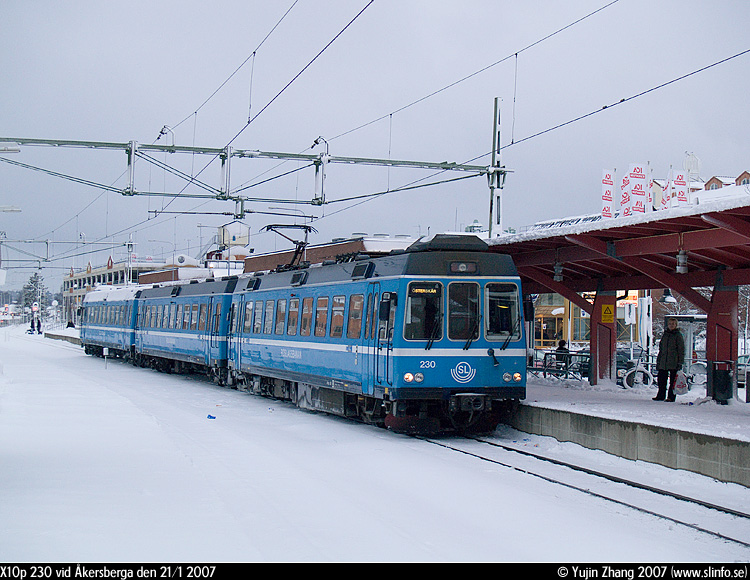 And finally a picture of a Roslagsbanan train bounding for Österskär arriving at Åkersberga with X10p 230 in the front.