--> Picture of the Week - Week 44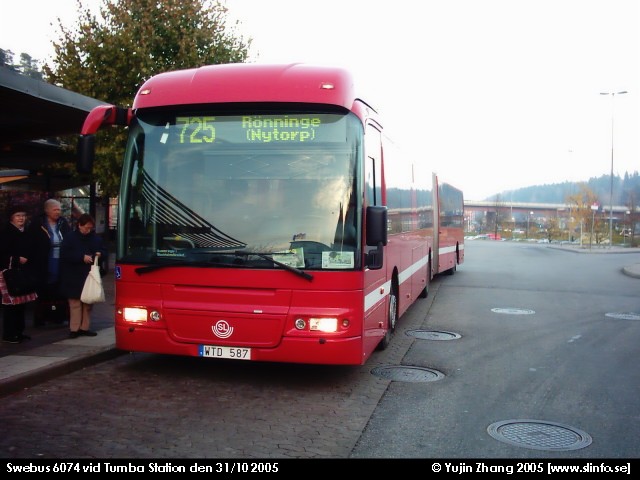 This week's picture is Volvo B9S which SL has order for its "Trängselstrafik". But that's not the reason why this specific bus became the picture for this week. The reason that I put up this picture is to show that this bus has only been in traffic for slightly more than 2 months, and SL has already started taking away the curtains, the seatbelts, etc. When I went to the back of the bus, I was able to see a lot of graffiti and a lot of vandalizing done to the bus, e.g. scratches on the windows. It's amazing on fast the rate of vandalizing occurs in some areas around Stockholm; in two months, a completely new bus can change to a totally destroyed, vandalized bus. These are the people that waste Sweden's tax money.
This page was created on 20051101 and was last updated on Sunday, December 23, 2007 18:57
Picture of the week:

Latest Update:
>> Bus pictures from Hälsingland!
Latest Update:
Station Plate Pictures for N:a Lidingö bus routes!