--> Picture of the Week - Week 42
Before...: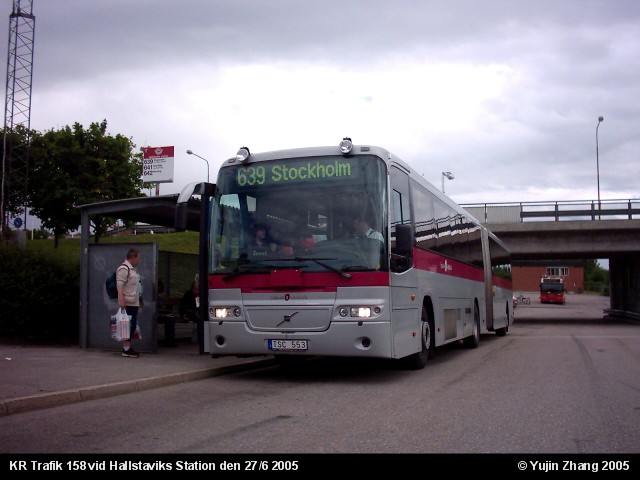 ...and after: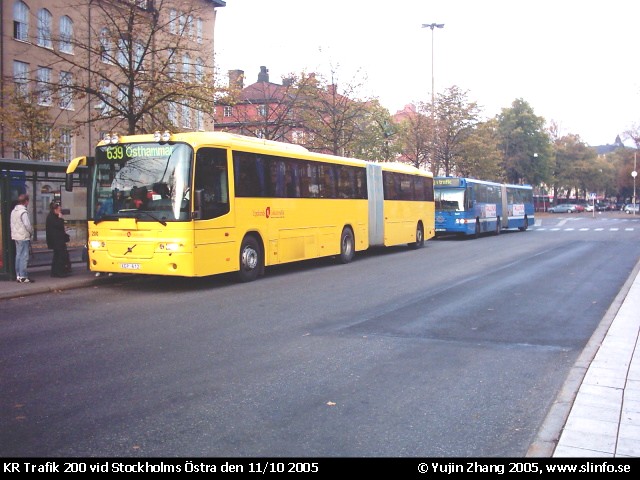 Well this weeks Picture of the Week became a combo and is not an SL theme.
This week you get to see pictures of how UL's buses looked before and after.
The bus on the top, KR 158, was delivered to UL around year 2003/2004, the same time when UL introduced its new painting, which has the color silver as its base and a vine-red stripe immediately below the window.
And after about a year and half running, until just a few weeks ago, UL decided that it's new painting shall be completely yellow, with its logo right after the doors.
The bus you see in the bottom is KR 200, which was delivered rather recently to UL, with minor changes such as new screen for the drivers, seat belt signs, etc.
This page was created on 20051017 and was last updated on Sunday, December 23, 2007 18:56