--> Picture of the week - Week 32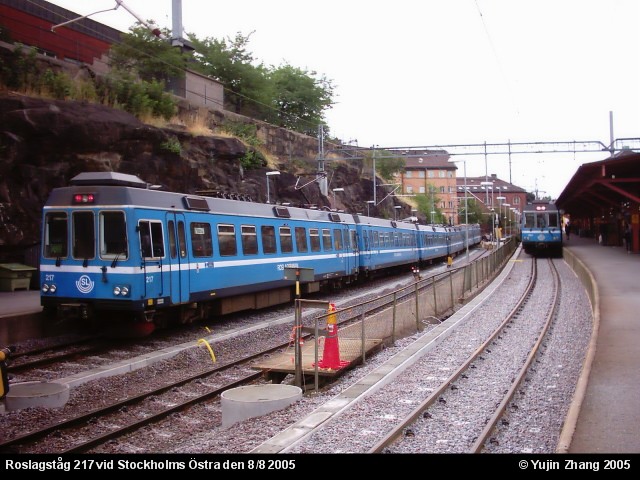 This week is the first week that Roslagsbanan runs on regular traffic again. The stretch between Stockholms Östra and Mörby has been closed pretty much whole of July due to Rail Maintenance Work. Here you see two stocks of Roslagsbanan, to the left, a Snabbtåg which just came from Österskär and to the right a train heading for Österskär.
You can also notice that track number 5, which is to the right, has it's macadam changed. Track number 4 and 3 has also got its macadam changed.
From this autumn and onwards, the Hägernäs trains will continue to Åkersberga during the non-rush hour making it easier for people living there.
This page was created on 20050809 and was last updated on Sunday, December 23, 2007 18:54
Picture of the week:

Latest Update:
>> Bus pictures from Hälsingland!
Latest Update:
Station Plate Pictures for N:a Lidingö bus routes!