--> Picture of the Week - Week 18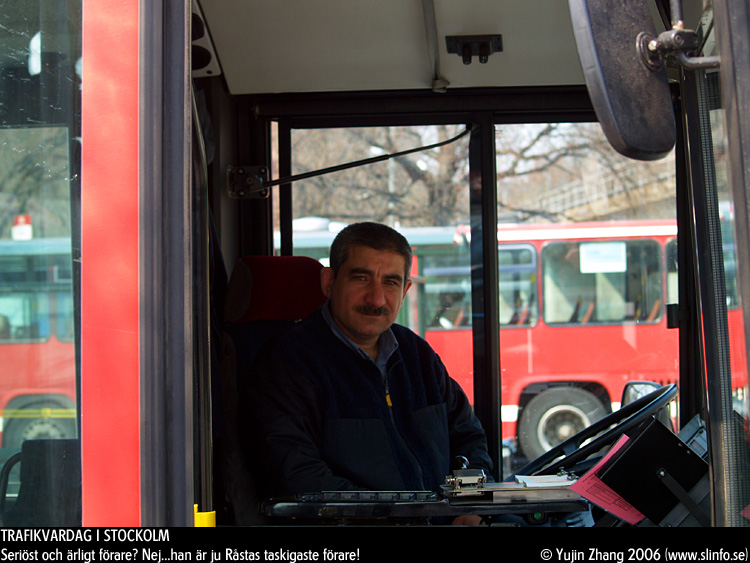 Here we have a fun bus driver which works in Råstagaraget, north of Stockholm. He is one of the few drivers in Råsta that actually have any, any sense of humor.
This page was created on 2006/05/03 and was last updated on Sunday, December 23, 2007 19:06
Picture of the week:

Latest Update:
>> Bus pictures from Hälsingland!
Latest Update:
Station Plate Pictures for N:a Lidingö bus routes!