--> Picture of the Week - Week 13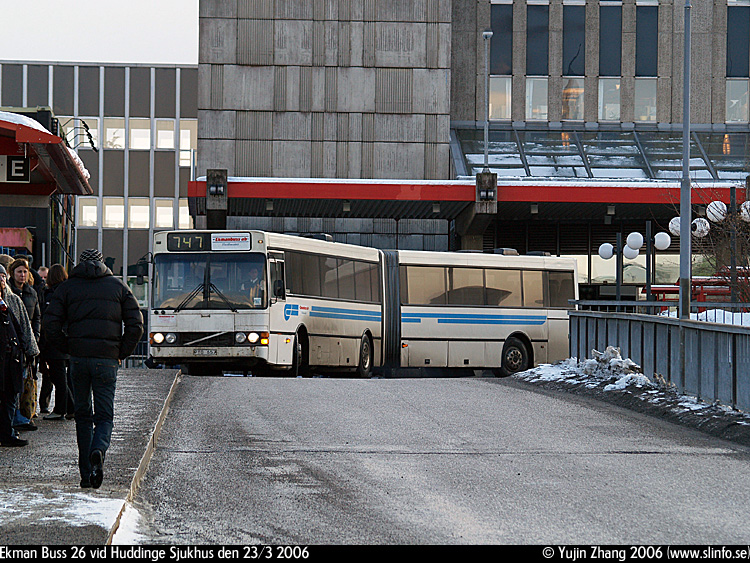 Typical day with SL. Here we see one of the many buses in which SL has rented to run on bus routes like 747X, 745X, 565X etc. Apparently some of the garages in Stockholm don't have enough buses in order to run on all the bus routes, so they have to rent buses from other companies, such as Ekman Buss.
This page was created on 20060326 and was last updated on Sunday, December 23, 2007 19:04
Picture of the week:

Latest Update:
>> Bus pictures from Hälsingland!
Latest Update:
Station Plate Pictures for N:a Lidingö bus routes!