--> Picture of the Week - Week 10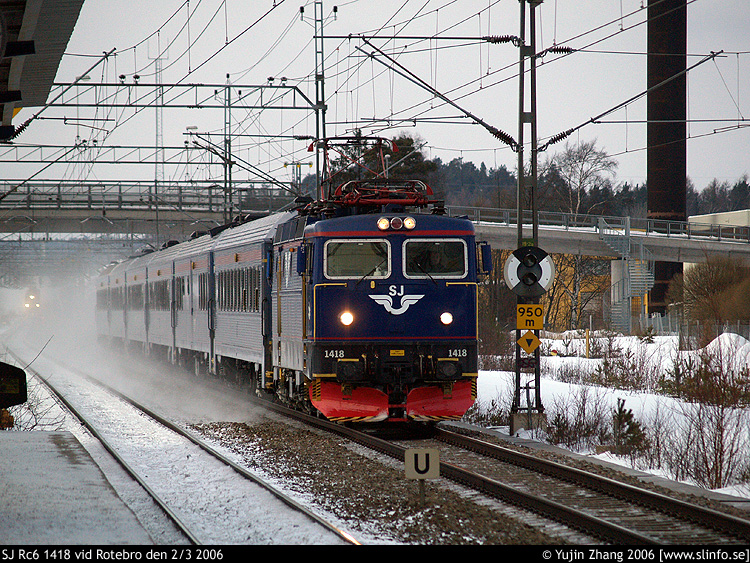 This week's picture of the week is a bit different, since it shows a SJ train, which technically does not belong to the term "Lokaltrafik", but anyways, here we see a picture of one of the few modernized Rc6 locomotives, known as BlueX.
This page was created on 20060304 and was last updated on Sunday, December 23, 2007 19:03
Picture of the week:

Latest Update:
>> Bus pictures from Hälsingland!
Latest Update:
Station Plate Pictures for N:a Lidingö bus routes!