--> Picture of the Week - Week 1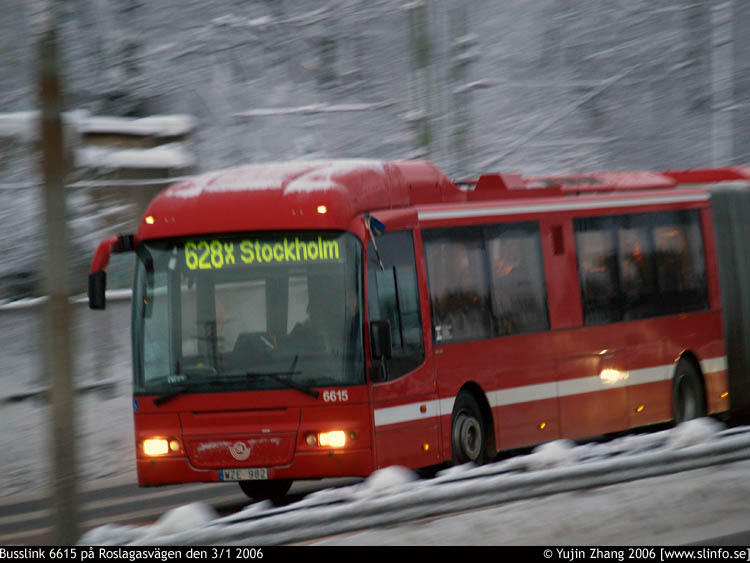 Well, to begin with, Merry Christmas and a Happy New Year from www.slinfo.se!
I would like to thank everyone that has contributed in one way or the other to this website and a big thank to those of you that visited the website, making it possible to have over 1,800 visitors since September.
Anyways, on the picture you see bus 628X, one of the so called congestion bus routes that SL made for the congestion fee, which starts today, January 3rd 2006.
For further information: www.stockholmsforsoket.se
This page was created on 20060103 and was last updated on Sunday, December 23, 2007 19:00
Picture of the week:

Latest Update:
>> Bus pictures from Hälsingland!
Latest Update:
Station Plate Pictures for N:a Lidingö bus routes!