Today I've decided to do some traveling in Botkyrka/Salem, although I must admit that's not my favorite area to travel in! So the destinations were Solbo (via bus 715), Bremora, Viltstigen and Nytorp. The best place out of these is probably Nytorp, where there's way less people living there.
The day started as usual, by me taking bus 40 from Lektorsstigen to Universitetet Norra and changing to the subway to T-Centralen. And then taking the commuter train to Tumba (with hopes that it might be a X60).
The day start with bus 715, to Solbo, even though this bus is not the fastest bus to Solbo...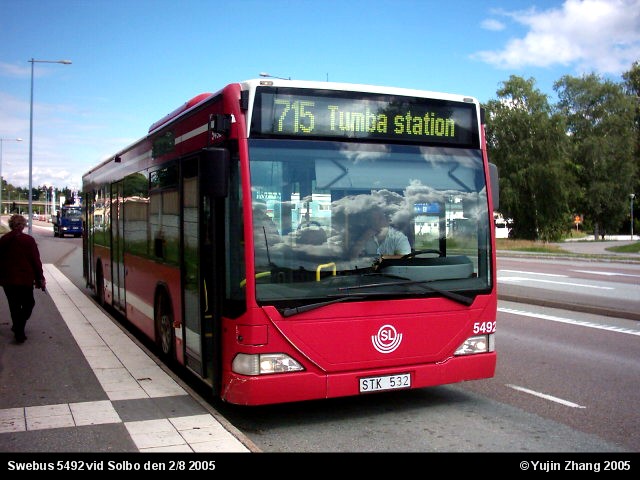 Then we arrived at Solbo a few minutes early.
And back to Tumba we go.
This page was created on 20050804 and was last updated on Sunday, December 23, 2007 18:36
Picture of the week:

Latest Update:
>> Bus pictures from Hälsingland!
Latest Update:
Station Plate Pictures for N:a Lidingö bus routes!