This page starts with pictures of the tracks in Österskär and moves on with pictures of the station itself.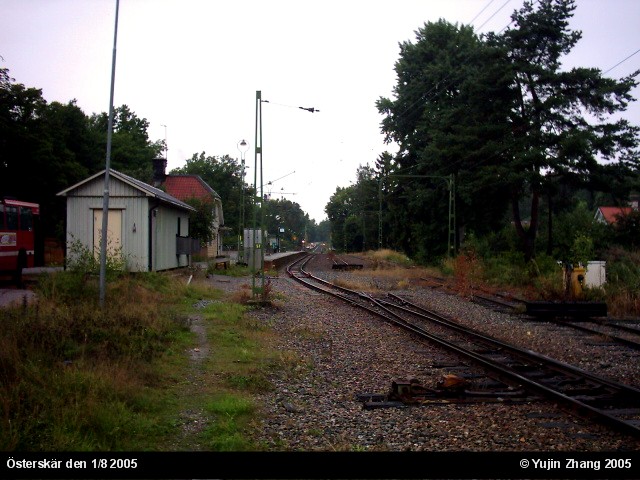 We start a with a view southbound. To the left you can see the bus waiting for departure and right in front is the train station.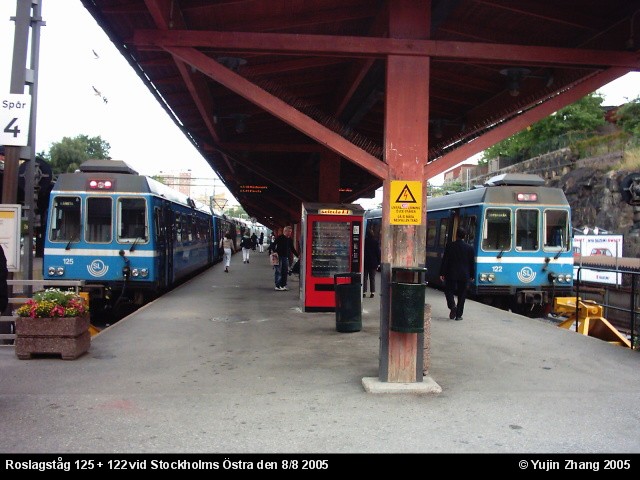 Here is the same view again, but this time the camera is almost at the same level as the macadam.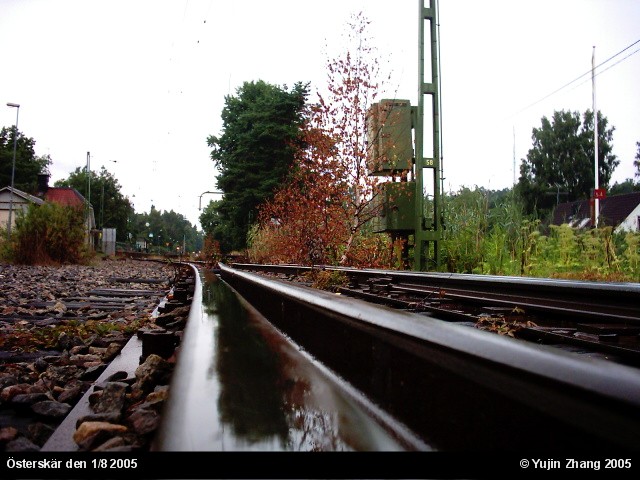 Same view again, but this time facing a bit more westward.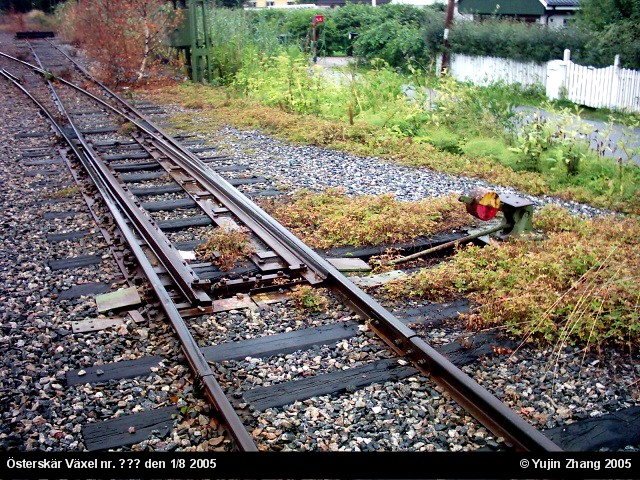 Does anyone know what number this rail separating point have?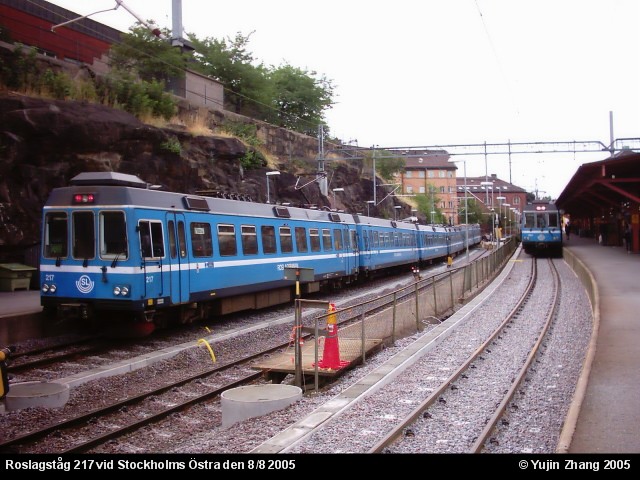 Here is a few of the end of the railway, in other words, eastbound view.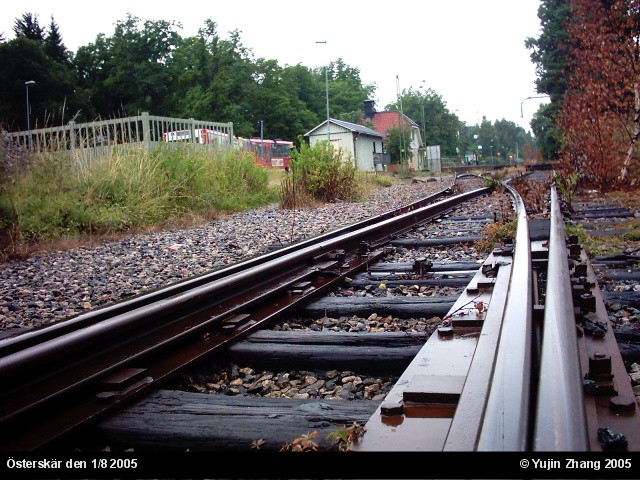 Here is another view of the train station with a SL bus in view (the same one as the previous pictures).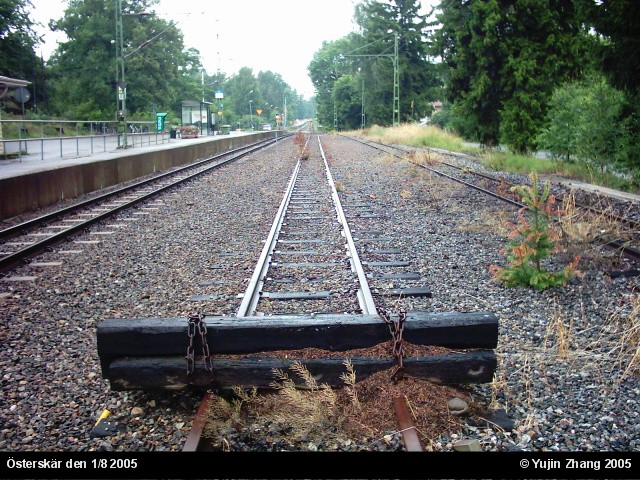 This is a view of the station, with it's 3 tracks, although only the left one is used by Roslagståg. The middle one is only a piece of track, missing connections from both ends. And the right one is missing platforms.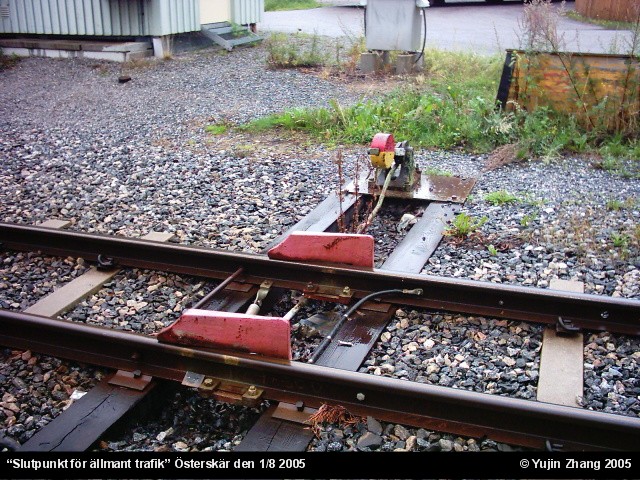 Well, here is the end for the railway, even though it runs on for about another 20 meters or so.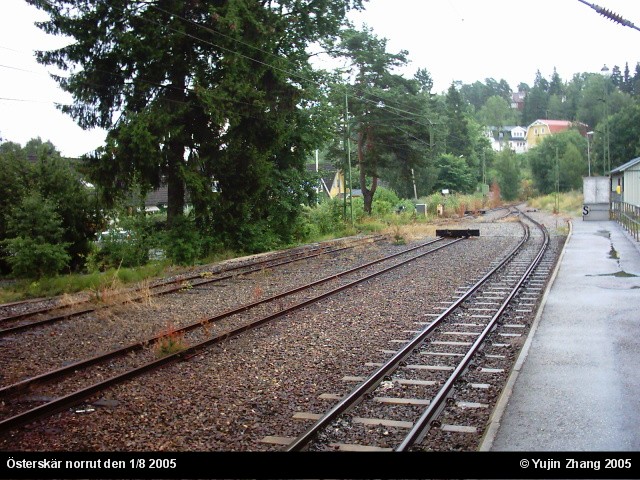 Here is a view of the whole station area northbound.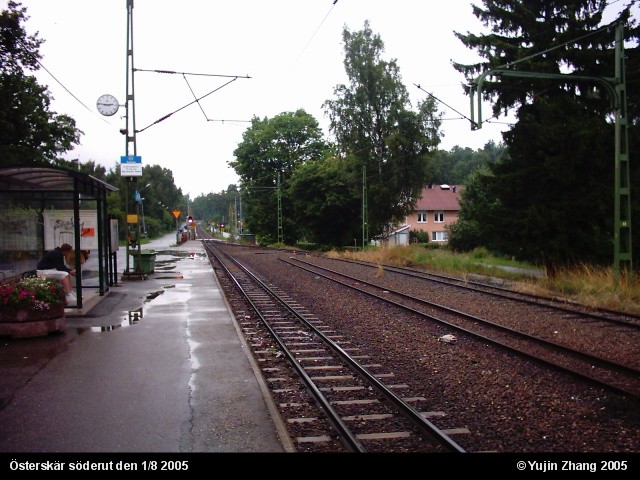 Here is another view the station southbound.
This page was created on 20050801 and was last updated on Sunday, December 23, 2007 19:30