This traveling was not pre-planned, instead I just happened to pass by Jakobsberg and there was a connection available to Görvälnsbadet.
I started the day as any other day, by taking bus 40. Then today I decided to change to bus 540, but the problem about that is that the 540 leaves 1 minute before bus 40 arrives at Universitetet Norra. So I decided to take the risk, and if I miss it, I will go to Tyresö/Haninge instead.
But I caught it. The bus 40 arrived 2 minutes early, like usual, typical SL time problems, so I caught the bus 540. It happened to an OmniLink articulated one, 4924, which was fairly rare on bus 540. So I took it all the way to Tensta Centrum; I was the only person on board the bus with the exception for the driver, obviously, until Kungshamra.
At Tensta Centurm, I changed to bus 179 and planned to take that to Spånga Station, if it comes 3 minutes early or more, and to Vällingby if it's on time. The reason for that is because there is a connection to bus 517 to Kista at 28's and 58's.
But not did I only miss the 517, the 179 was also late. Why? Well, typical barnvagn problems on the 179. Those problems are very common over there!!! So take at least 1 or 2 bus earlier than the one SL tells you if you want to arrive on time over there!!!
Anyways, expectantly, the bus arrived early at Vällingby, since there were barely anybody left on the bus after Spånga Station, especially no barnvagns at all (YES!!!).
At V
Once at Jakobsbergs Station, I decided to dedicate this day to take buses inside Barkarby/Jakobsberg region. So I started with taking bus 563, but got bored way before the bus even arrived back at Jakobsbergs Station. Then I knew that I had to figure out a back-up plan. It was either to go home, or go somewhere else. But no where seems to be fun inside Järfälla/Järva area.
It was not until I got off bus 563 that I realized there is still one more bus 552 left to
And here comes the pictures: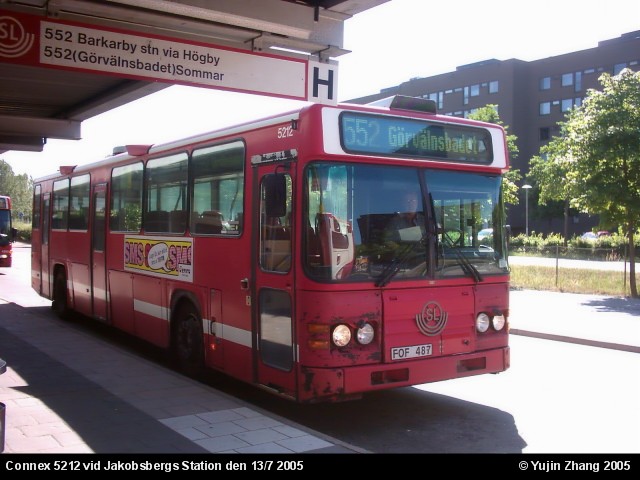 Here is the bus I took to Görvälnsbadet. Notice how damaged the front is. This is typical Connex, f.d. Linjebuss quality...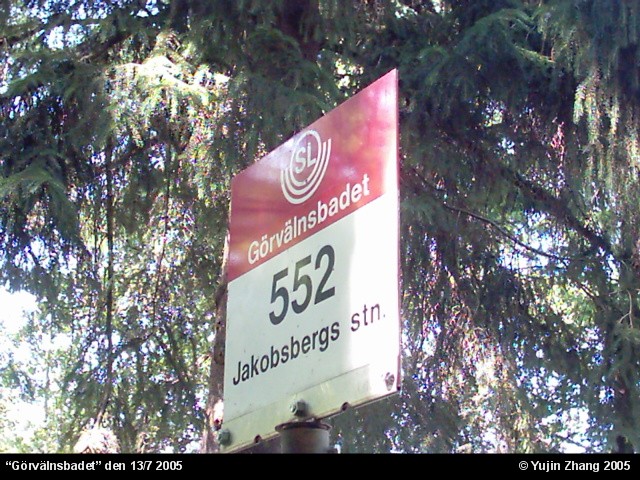 Here is the station plate for Görvälnsbadet.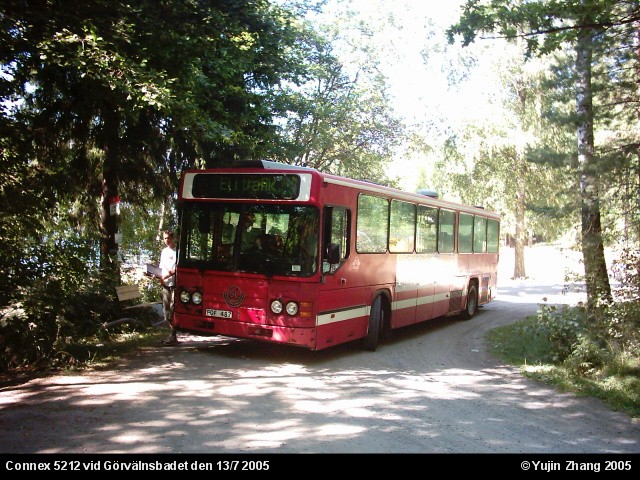 And here is the bus at Görvälnbadet.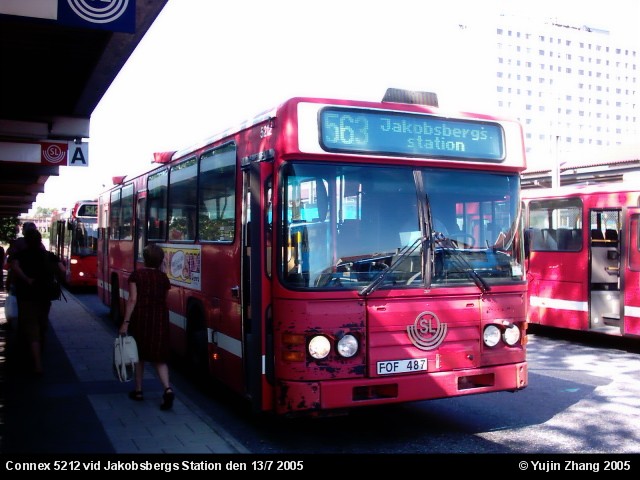 And finally I'm back at Jakobsbergs Station after about an hour.
Now I was planning to take bus 178 to Danderyds Sjukhus and there take bus 508 to Karolinska Sjukhuset, but not surprisingly, there is no connection. So I decided to take the 178 to Mörby Station and take the Ersättningsbuss for Roslagsbanan back to Danderyds Sjukhus.
Here is the bus I took back to Danderyds Sjukhus, Busslink 5427: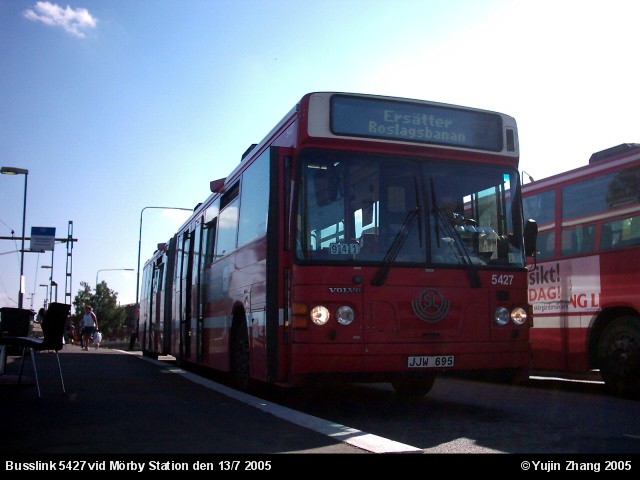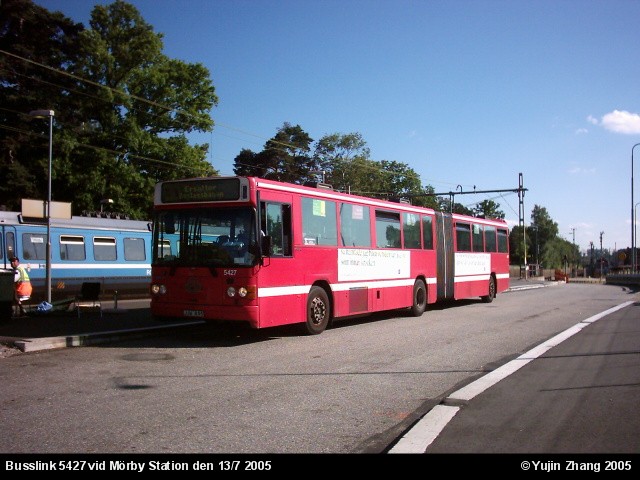 And lastly, a Vovlo B9S or Volvo 8500LEA appeared on bus 540 when I just arrived at Universitetet Norra: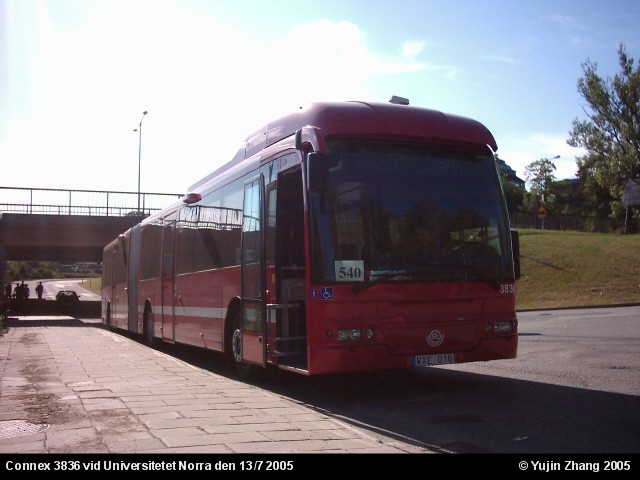 Well, that's all for today. See you next time!!!
This page was created on 20050713 and was last updated on Sunday, December 23, 2007 18:37