Schedule (under construction)
Today I decided to go to Ingarö, east of Stockholm. My plan was to take bus 428, 429, and 430. I started by taking bus 428 from Slussen to Björkviks Brygga.
The day started like usual, I took bus 40 from where I live, Lektorsstigen, to Universitetet Norra. And there I changed to the subway. I arrived at Slussen at 10:34 and it would be a 32 minutes wait over there. The main reason for taking an earlier bus 40 was so that I don't have to be last in the queue for bus 428. But there were still a few people at station C which didn't stand in the queue.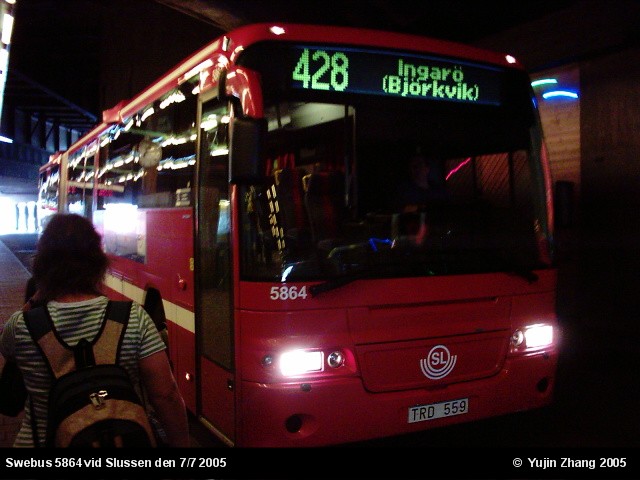 Here is the bus which I took from Slussen. Sorry about the picture quality, due to the rush, since there was a long queue there at station C.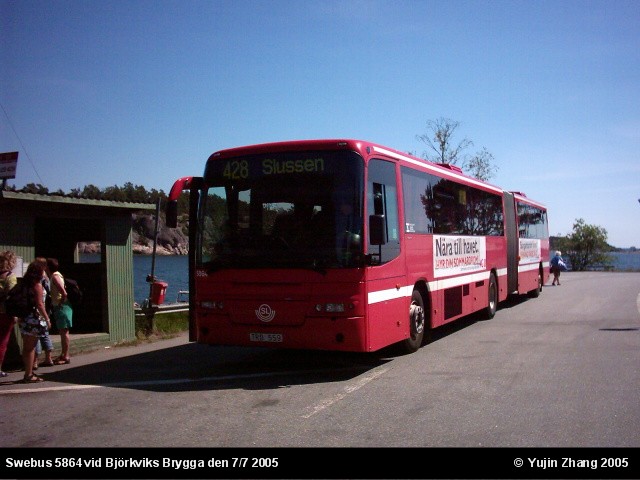 The 11:06 bus finally arrived at Björkviks Brygga after a 64 minutes drive, and a 4 minutes delay. This picture was also taken in a rush since I've only got 1 minute to get back on this bus before it leaves again bounding for Slussen!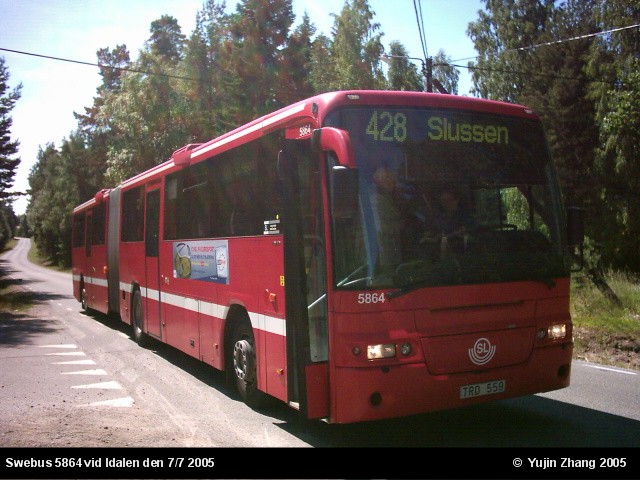 And after a short ride from Björkviks Brygga to Idalen, I've got off and had a 29 minutes wait in front of me.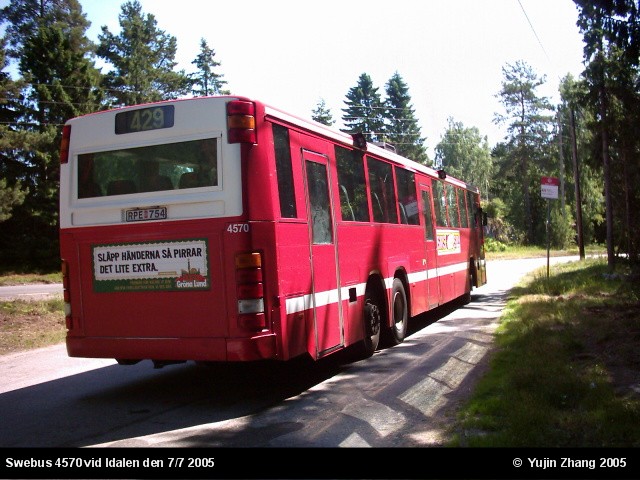 I walked to Idalen Vändplan after getting off bus 428. And after a 15 minutes wait, the 429 finally arrived. But the driver had no plans of letting me getting on the bus...
And then with him having no plans of allowing getting on the bus, I walked to the on-boarding station, which is Idalen, and there he opened the door and I got on...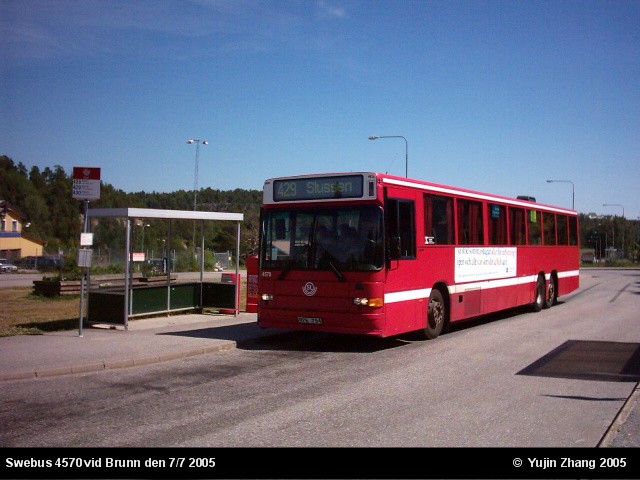 And then we arrived at Brunn after a 20 minutes ride or so. And here I change to bus 430, which was late, which I'm not surprised about.
Here is a station plate for bus 429 and 430 to their respective destinations in Ingarö.
YES!!! Bus 430 finally came! It's currently 6 minutes late, but it's not surprising considering the amount of people traveling to Gustavsberg and Ingarö during this season.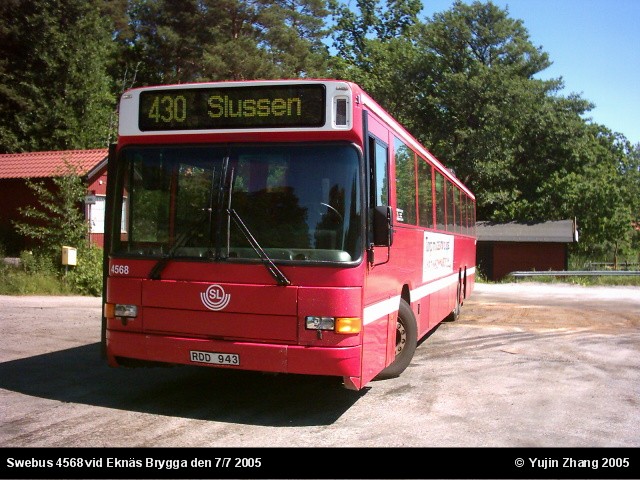 And here is the bus again at Eknäs Brygga having its 9 minutes rest, shortened, due to the earlier delay.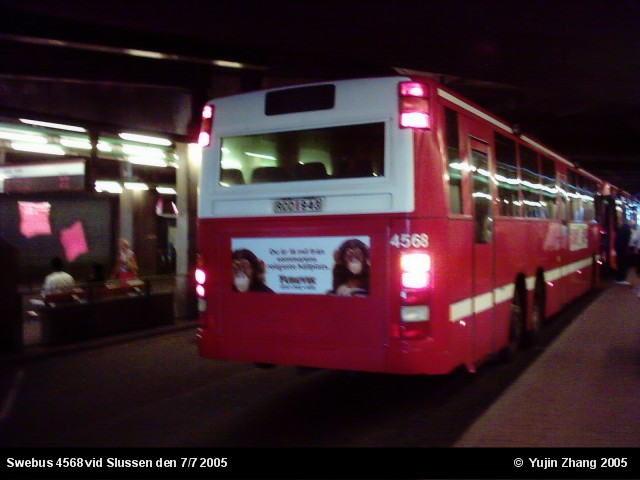 And I'm back at Slussen after a day of traveling in Ingarö. I felt the day went pretty good, with the exception for those minor delays.
I definitely think that there should be Direktbuss to and from Brunn even during day time, since there's quite a lot of people living in that area. Now my feeling and ambition in that is even stronger...
This page was created on 20050707 and was last updated on Sunday, December 23, 2007 18:38