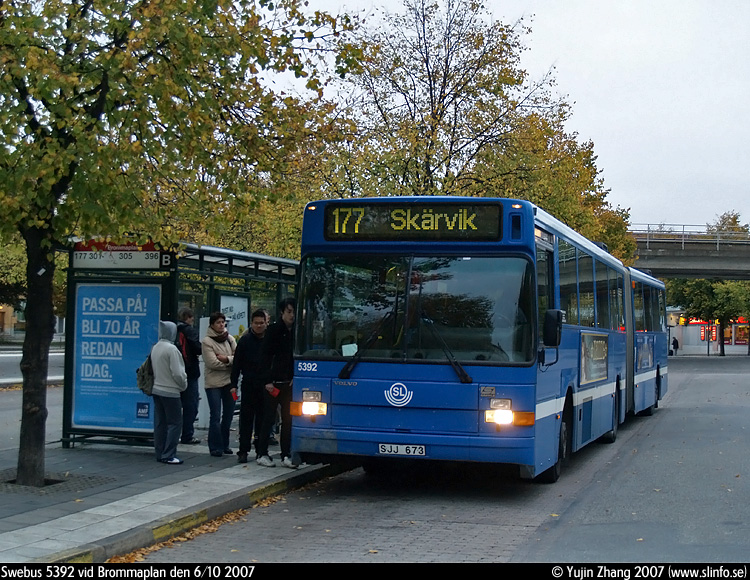 The day started early, especially since it was a Saturday. I left home at around 06:50 and here I am at Brommaplan ready to take 177 to Ekebyhov.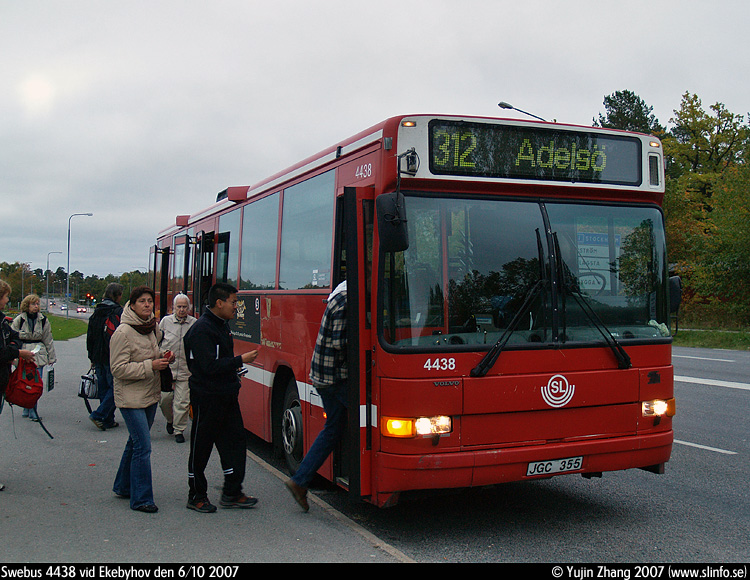 I got off Ekebyhov and changed to 312 to today's first destination, Adelsö!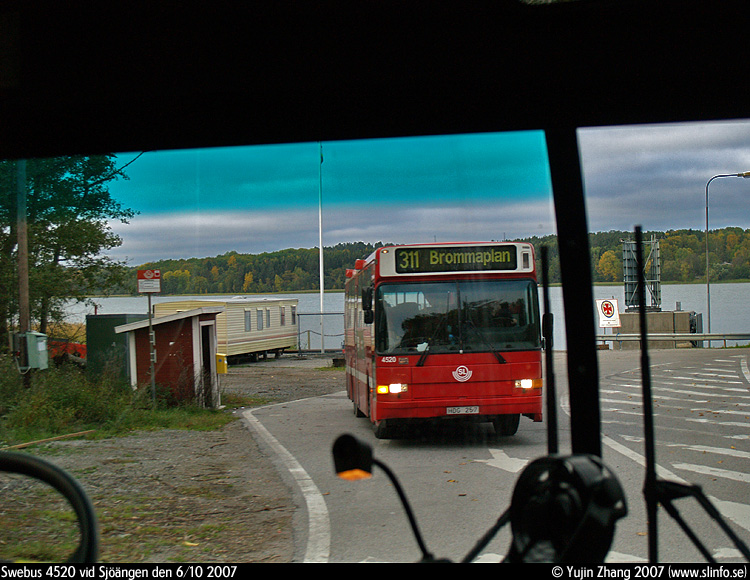 Right before we arrived at Sjöängen, where the bus has to go on a ferry to the island of Adelsö, I saw Swebus 4520 bounding for Brommaplan as 311.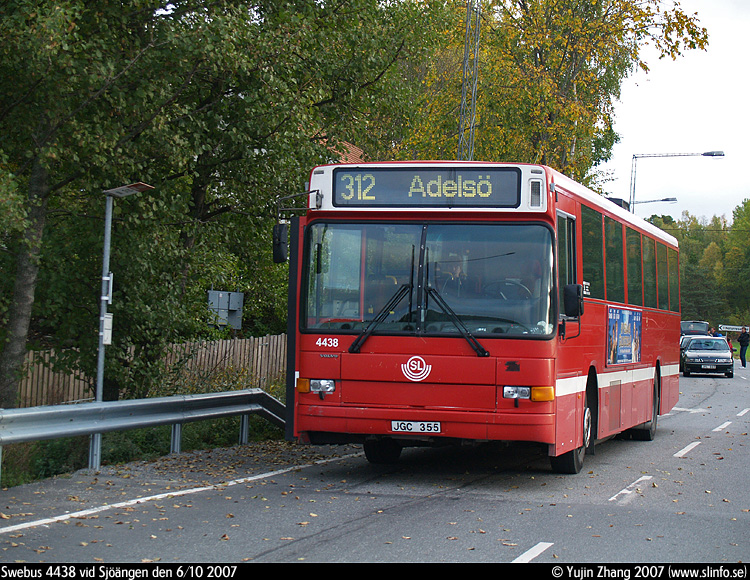 Waiting for the ferry...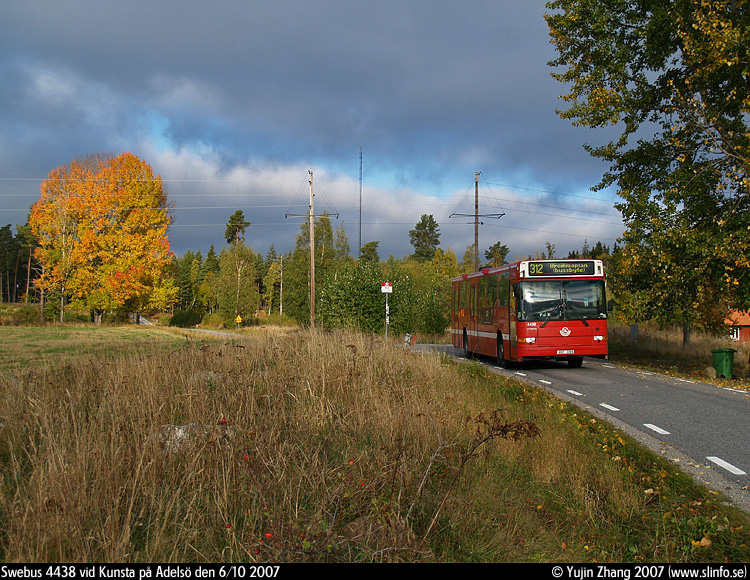 Since the bus had plenty of time on Adelsö, I asked the driver to stop here at Kunsta and photographed the bus with a lot of nature involved!
Here a closeup of the same bus!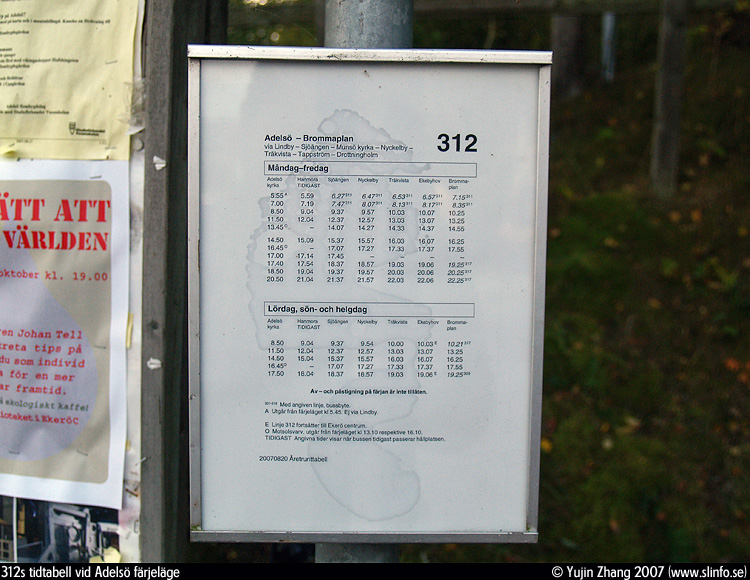 While waiting for the ferry at Adelsö färjeläge, I decided to photograph the timetable 312 in the old layout.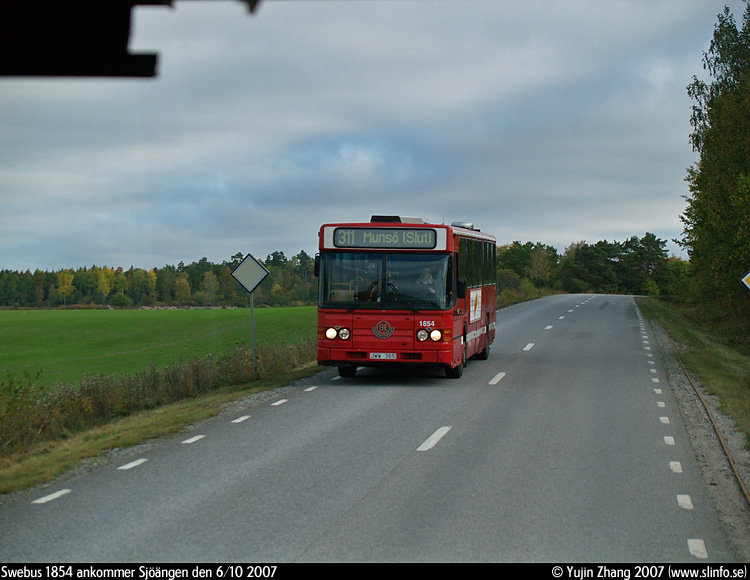 Right after we left Adelsö behind us, Swebus 1854 came as 311 to Sluts brygga, taking a detour to Sjöängen.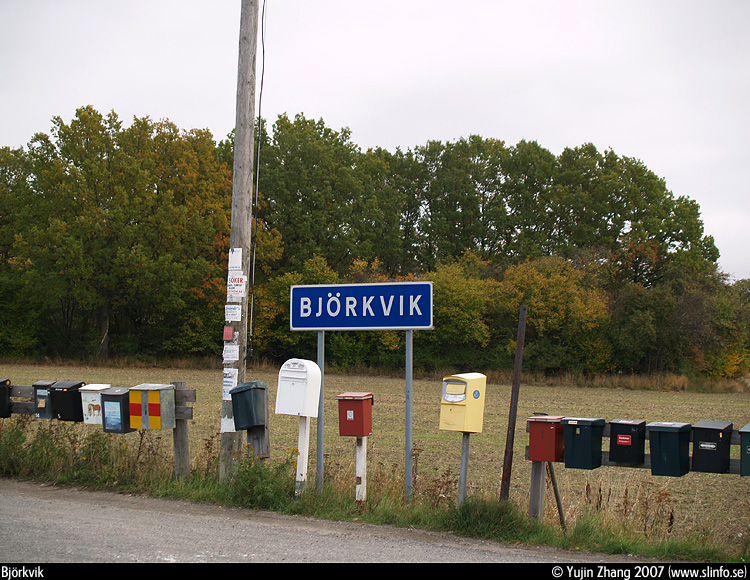 I took the 312 to Ekerö centrum and unlike most people, who changed to 176 to Brommaplan, I took 317 to Björkvik.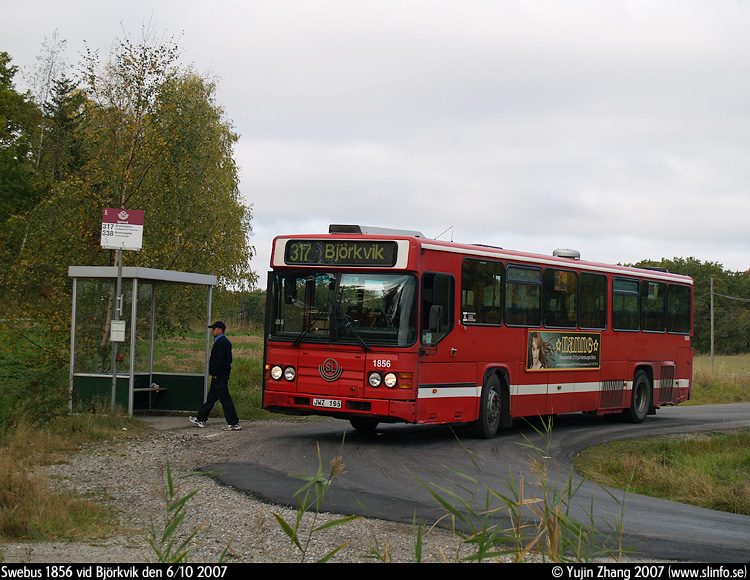 ...and this was the bus I took.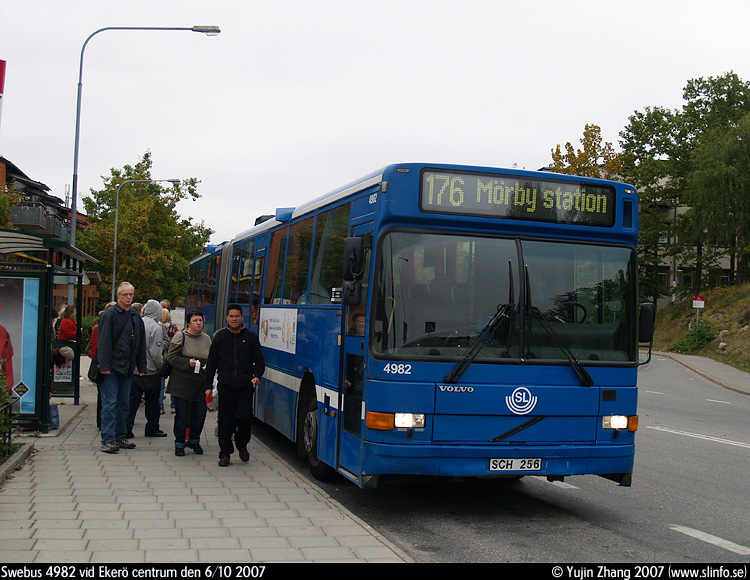 Then back to Ekerö centrum and now leving Ekerö for good this time.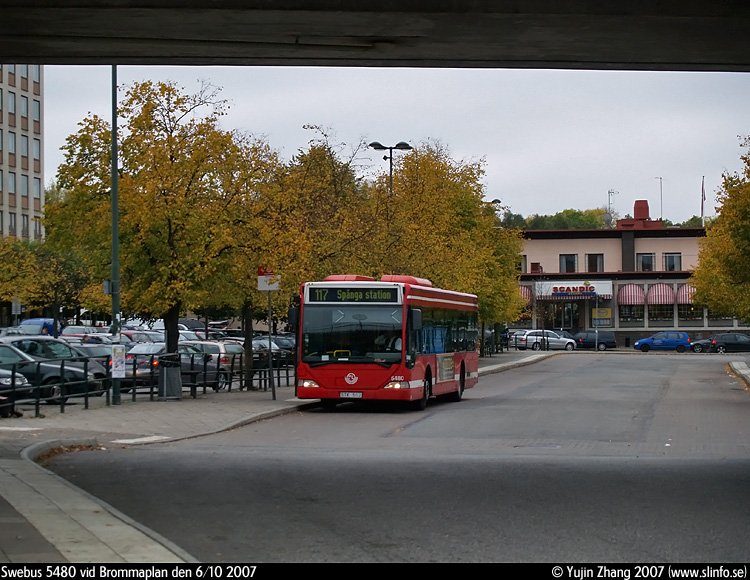 About 14 minutes later, I arrived at Brommaplan and took 117 to Spånga station and there the commuter train to...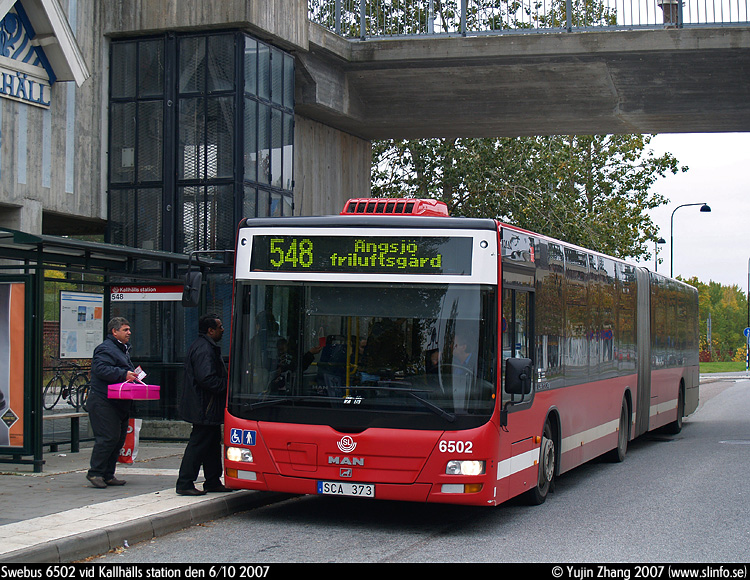 ...Kallhäll and 548 to...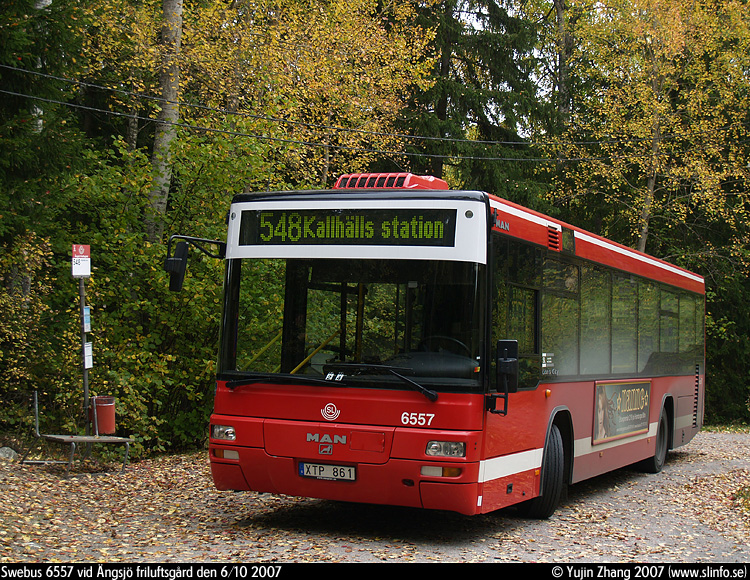 ...Ängsjö friluftsgård! Yes, I did take another bus back to Kallhäll...
Then from Kallhäll I took the commuter train even more north to Bro and there 556 to...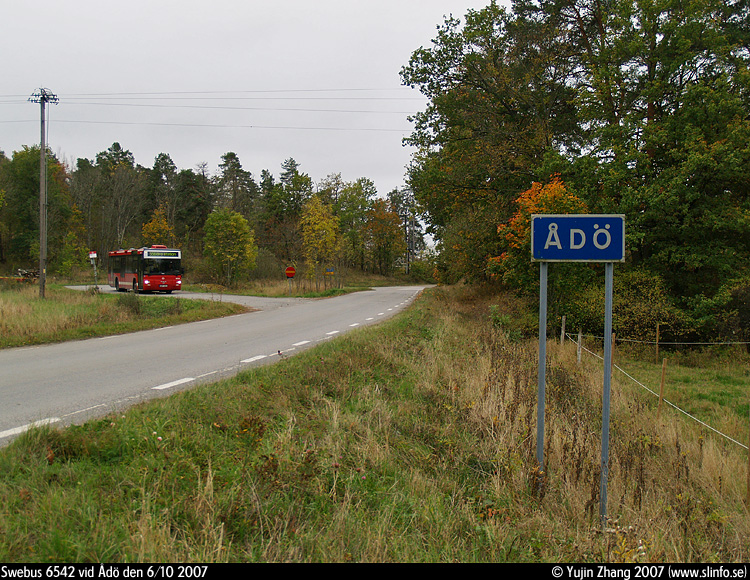 ...Ådö! Ådö is located approximately 15 minutes from Bro.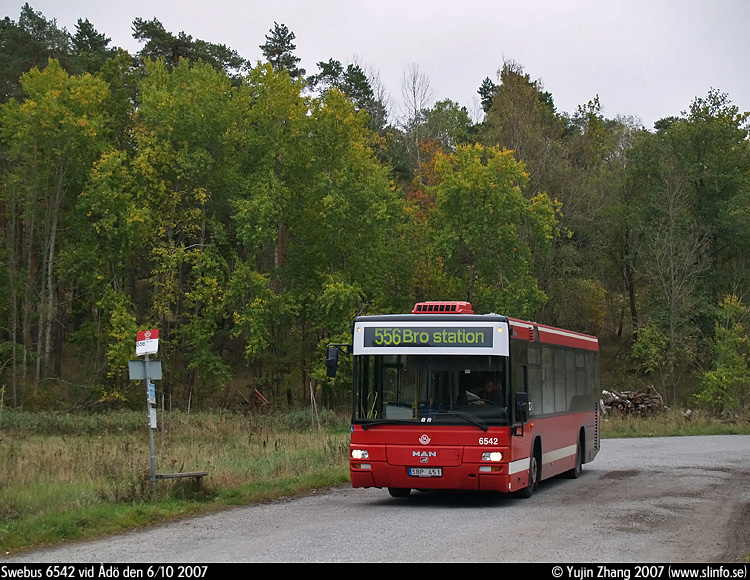 Here is another picture of the same bus at Ådö.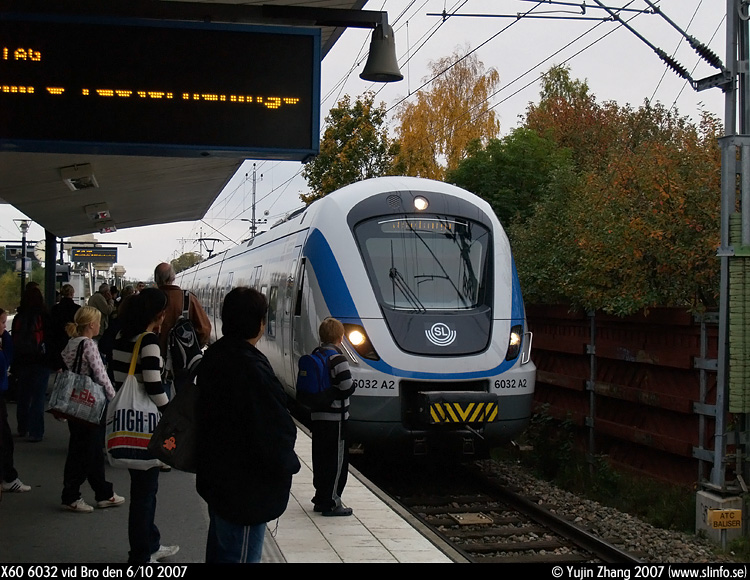 After I arrived back at Bro, it was time to go home! I took the fastest way which was to take the commuter train all the way down to Karlberg and there 42 and lastly 40.
/Yujin