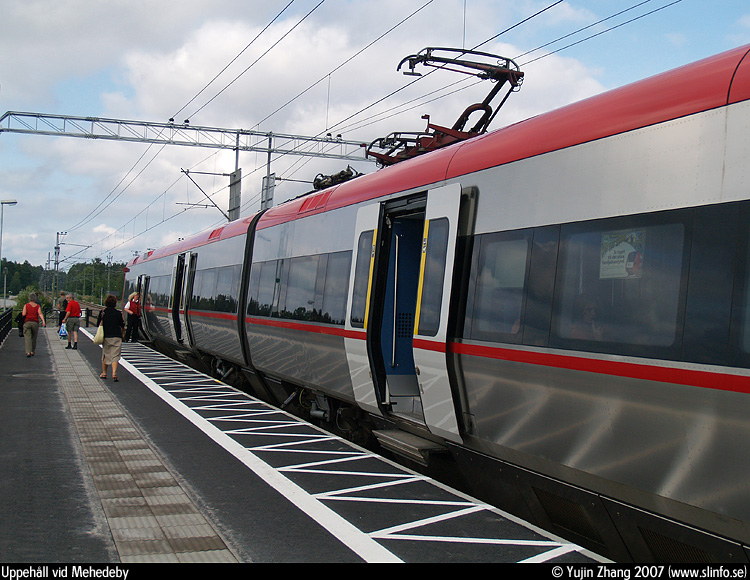 Since July 2007, Upptåget, which is equvilant to Stockholms commuter train, has stopped here on its way to/from Gävle. The station is located about 7 minutes by train north of Tierp, where about 50% of Upptåget turn back for Upplands Väsby.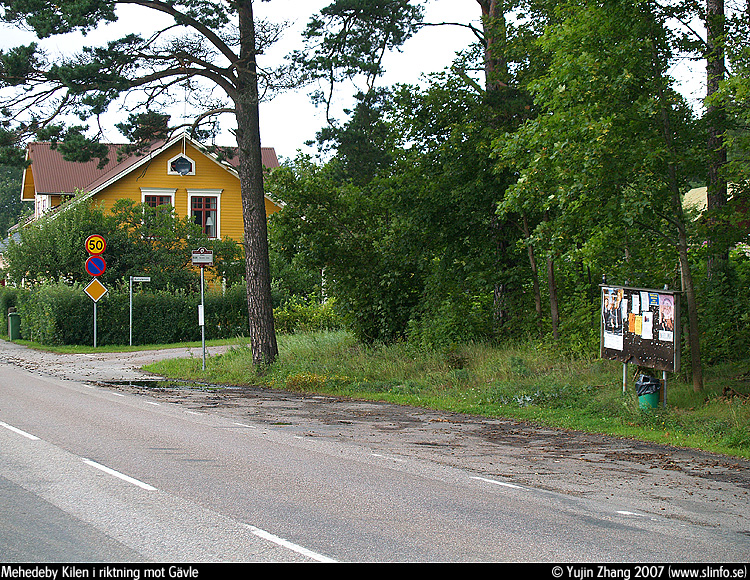 After having got off the train, I walked over to the main road that goes through Mehedeby which intersects with road 76 on both sides. Here I found 838's bus stop bounding for both Gävle and Tierp. 838 departs about every hour from Gävle and Tierp and was a very (and still is for some) important link for commuters between Gävle-Skutskär-Tierp.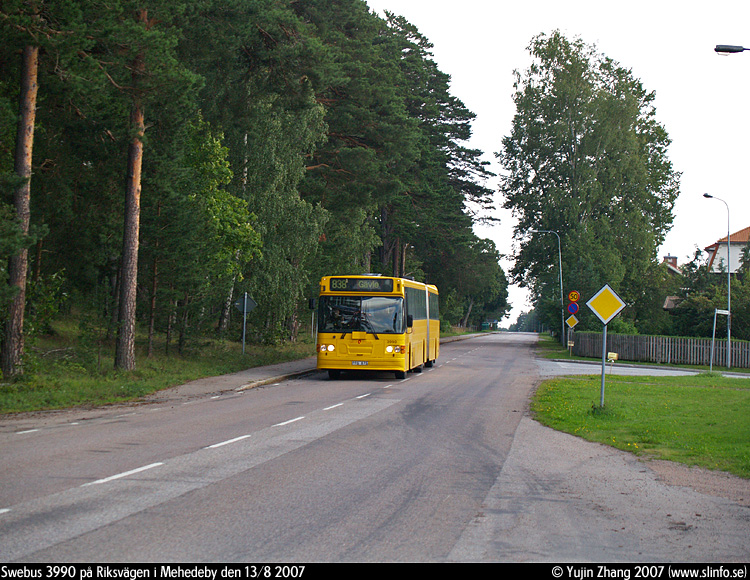 A few minutes later, 838 bounding for Gävle went passed by me. It was scheduled to come at 16:20, but it came with a few minutes delay, which is very, very rare in UL (unlike SL...).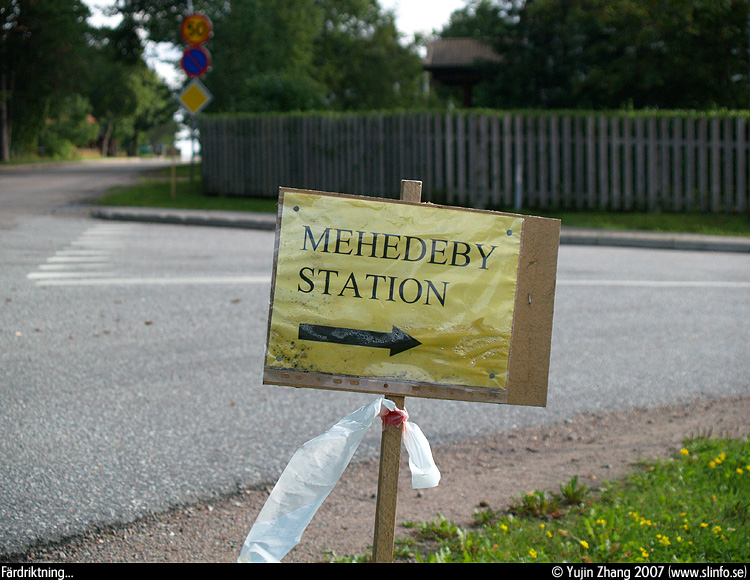 Now that I've photographed 16:20 departure, I headed back to the railway station. Here we see that they showed enough care and actually put up a sign telling people that the train station is that way.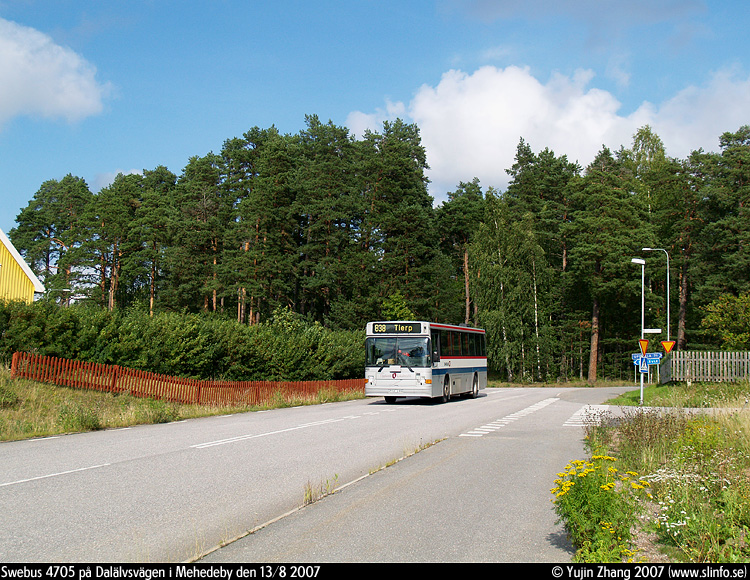 The 838 bounding for Tierp arrived before I managed to walk down to the bus station and therefore I took a picture here, the road that leads to the train station.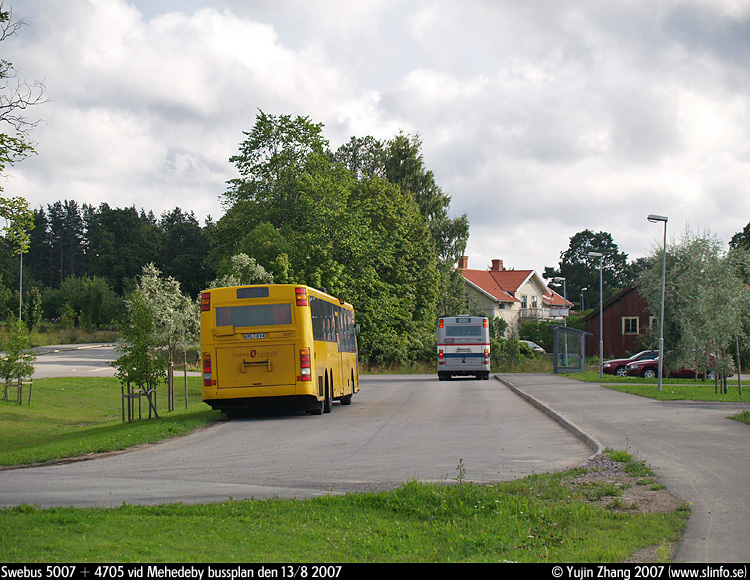 The 838 made its short stop at the bus stop while Swebus 5007, went as 836 to Tierp via Söderfors, another village close to Tierp. Now I had one more bus to photograph before today's work was done.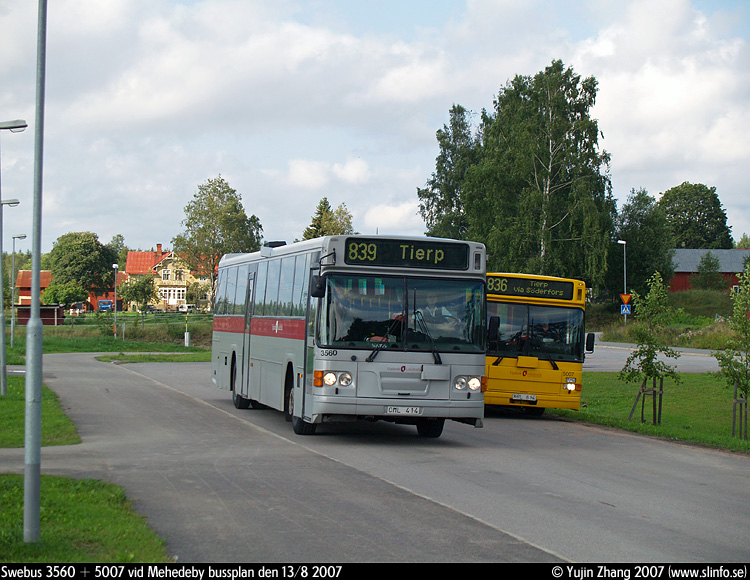 And here it comes! 839 is a direct bus route that goes between Gävle and Tierp. It takes the E4 the whole way, except for the extra round to Mehedeby as seen here; it was a very important commuter bus route before Upptåget was extended to Gävle.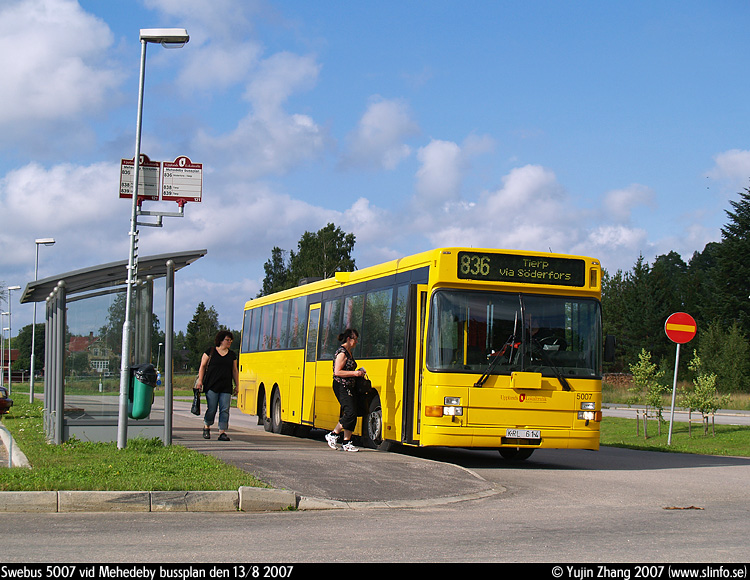 Finally, we have our last departure of the day from this bus stop. 836 to Tierp via Södefors; the driver has seen both the 838 and 839 passing by so he could drive forward and let the passengers from those buses get on.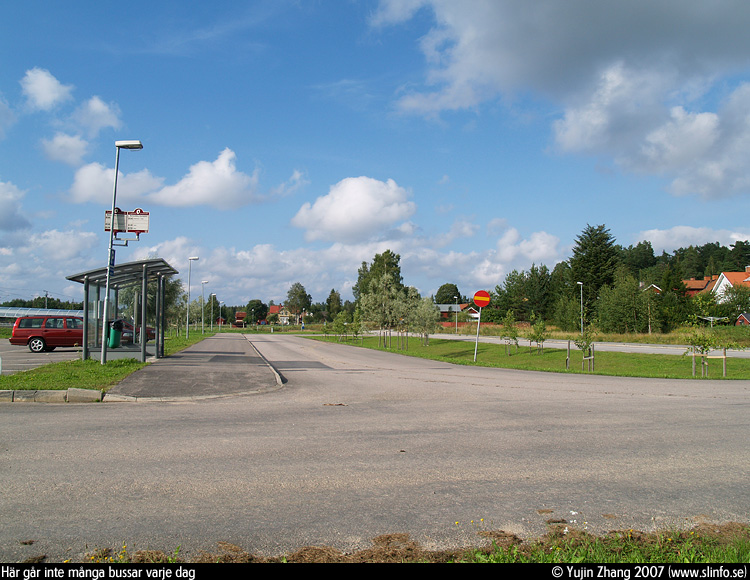 A moment later, peace had taken over and the last bus departure from this stop has passed by. Now we'll have to wait until next day morning before the same actions will occur, except in the opposite directions, i.e. 836 from Tierp will have connections to 838 and 839 bounding for Gävle, for the commuters.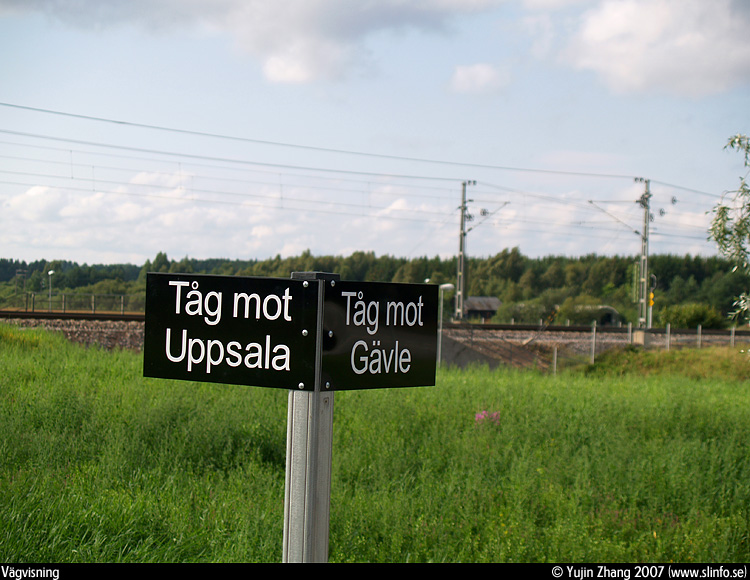 Now that all the buses have left, I focused more on the station since I still had some time before my train was going to leave.
A clever sign here telling you where the trains go to, but a few arrows wouldn't really hurt!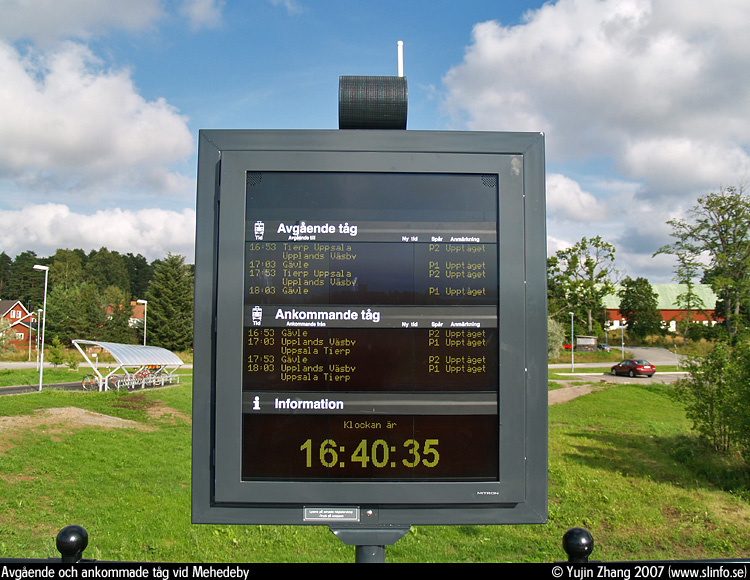 There might not be many buses departure from Mehedeby bussplan, but the trains still keep quite an adequate intervall to/from Tierp and Gävle.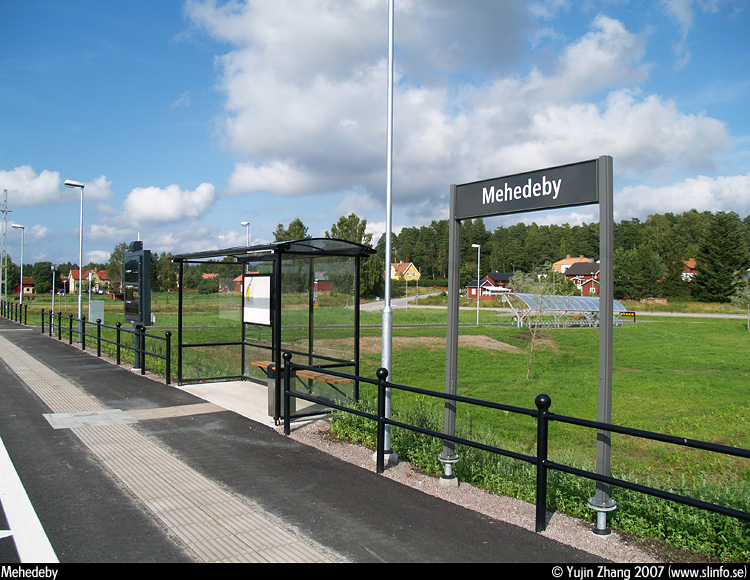 As you could see, the station is still pretty clean and no one has yet sprayed any graffitti on the glasses etc.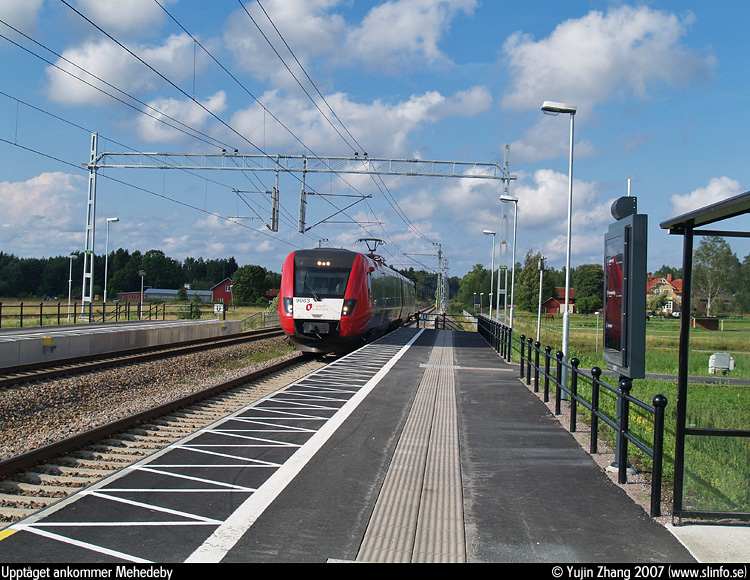 Here comes my train that would take me back to Upplands Väsby, I thought at least. What happened along the way, will remain a mystery until the day when I want to write a documentary about it...
/Yujin