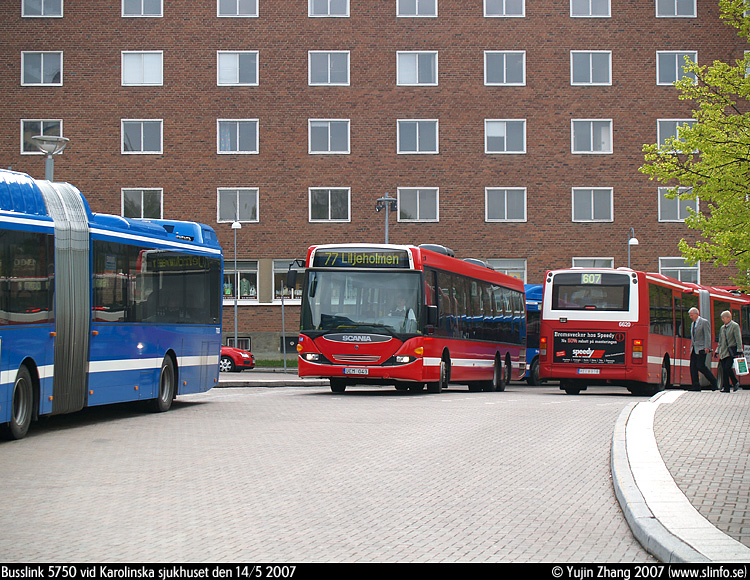 Here it comes! After about 40 minutes wait...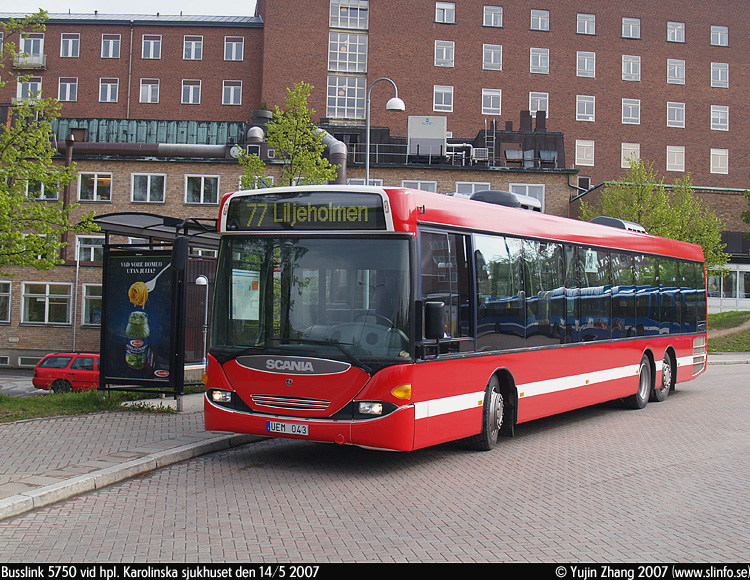 A closer look at this beauty. As we could see, SL has decided to paint this bus with quite a lot of details, unlike all the other second hand OmniLink that have come to Stockholm during the past period.
The number of this bus is also quite an interesting one. Why? Well, the 57-series belongs to Busslinks Volvo Vega, and 5750 was indeed a Vega until it ended up in a traffic accident and got destroyed... So therefore 5750 is available and that's most likely why they took 5750 for this bus.
Interior pictures: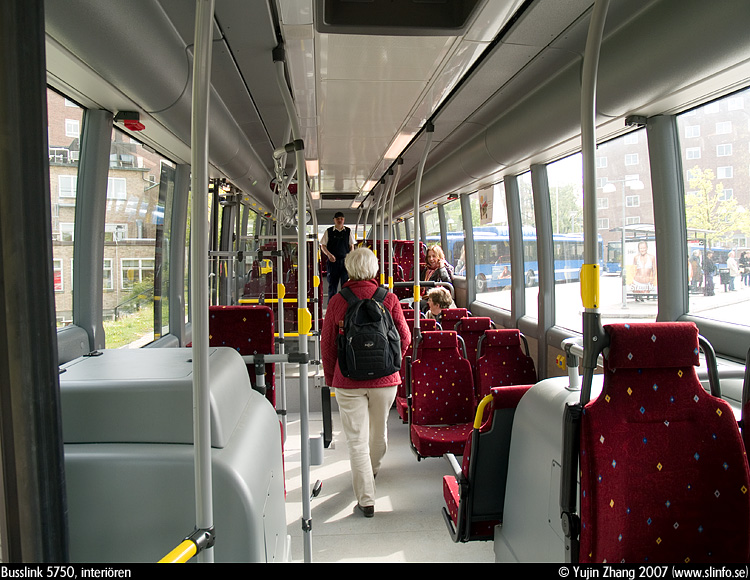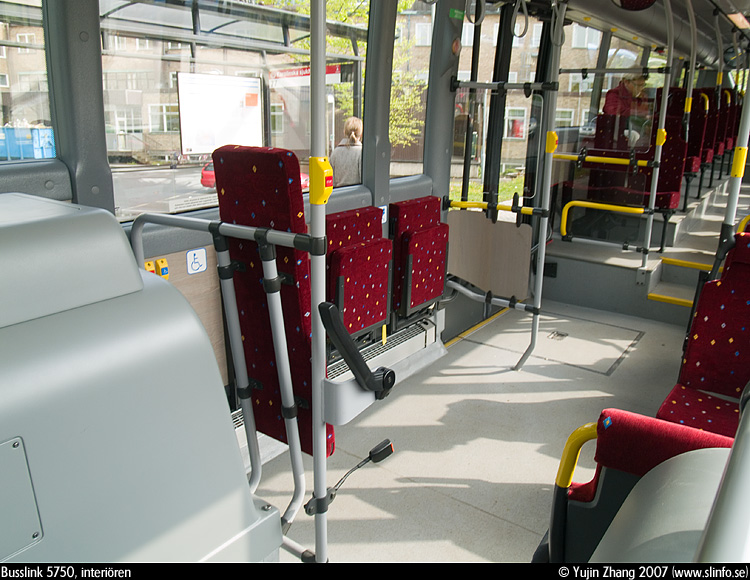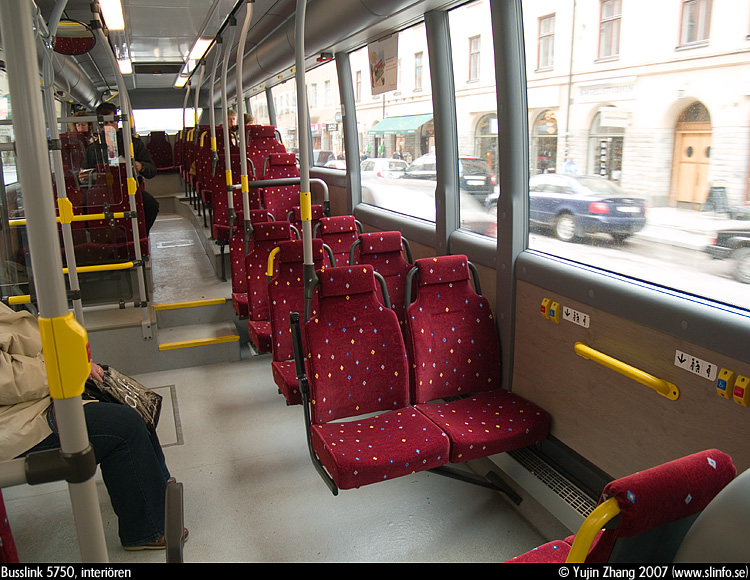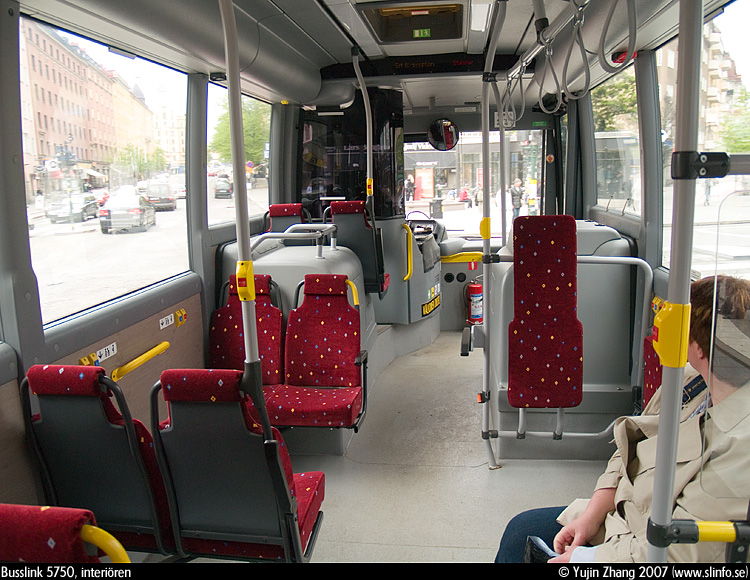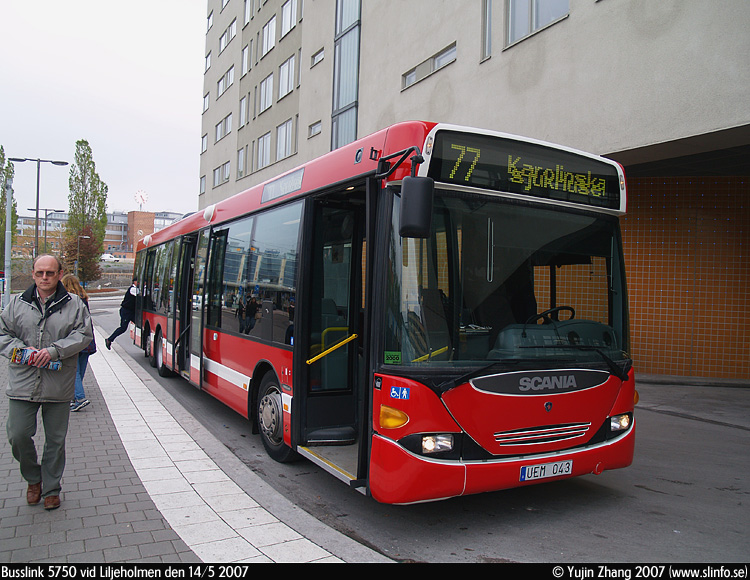 About 30 minutes later, we arrived at Liljeholmen and just a couple minutes of rest before we have to leave Liljeholmen bounding for Karolinska sjukhuset again.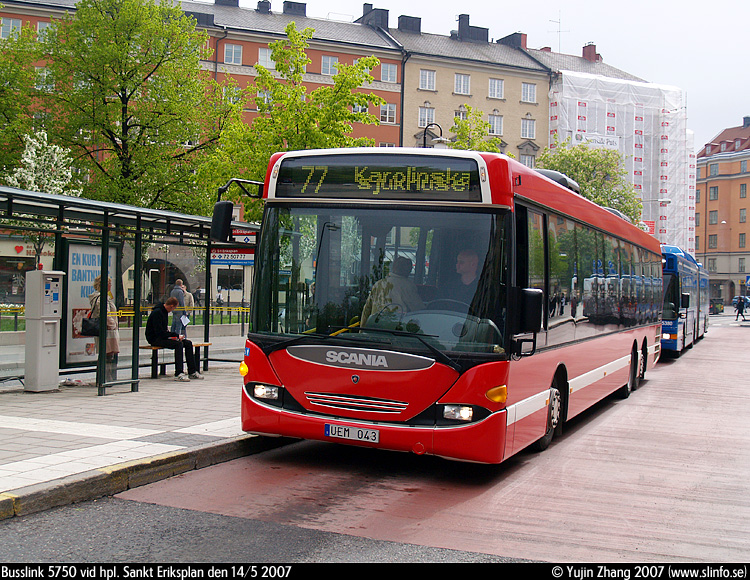 I decided to get off at Sankt Eriksplan and went home so I could put up these pictures as soon as possible.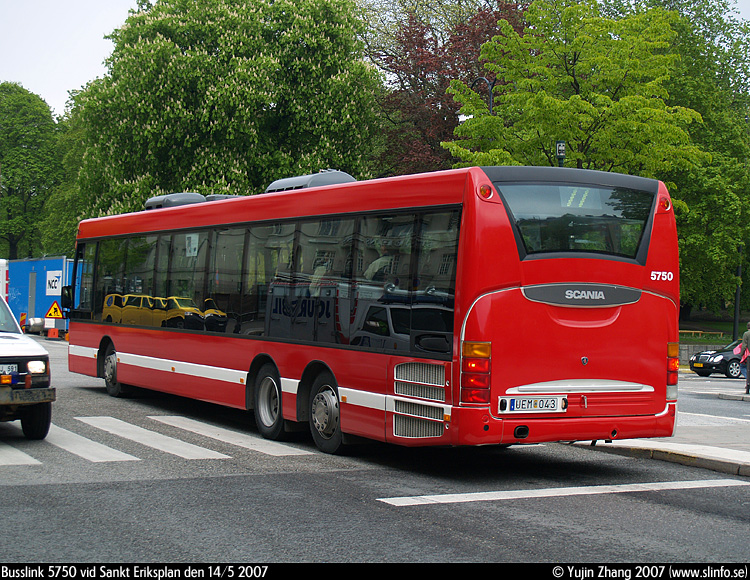 And lastly a picture of the bus's ass...
Here we see clearly that the number is 5750 and not 5570 as I suspected earlier. Very detailed painting I must say, I mean notice the white contour lines at the back etc.
/Yujin