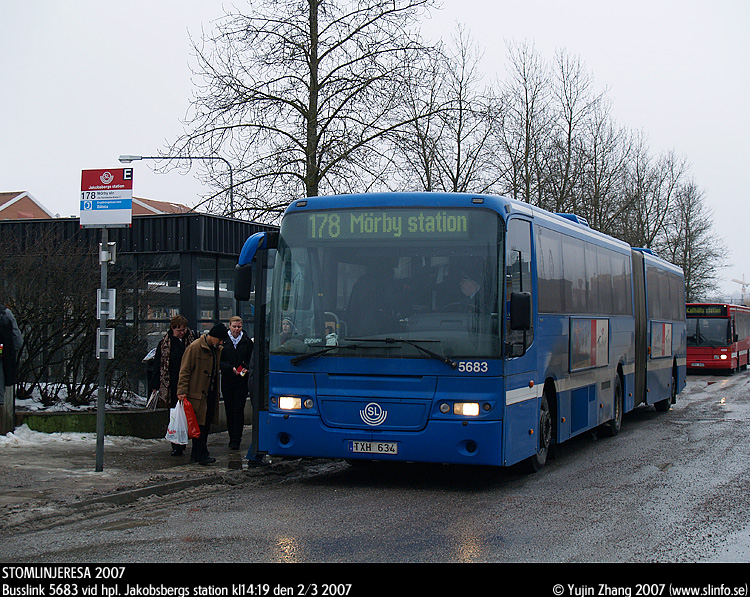 Time for a snack; we bought a cheap sandwhich each and ate it before taking 178 to Mörby station.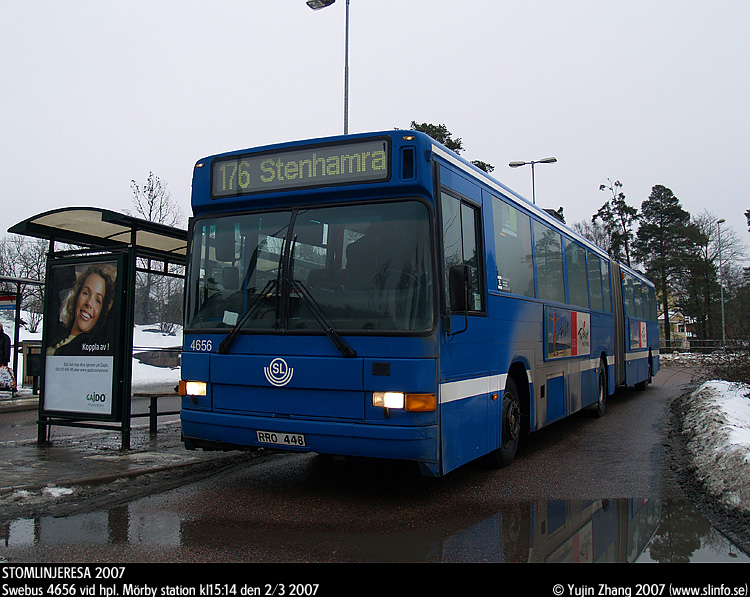 At Mörby station we left Busslink and moved onto Swebus and took 176 to Stenhamra, about 75 minutes!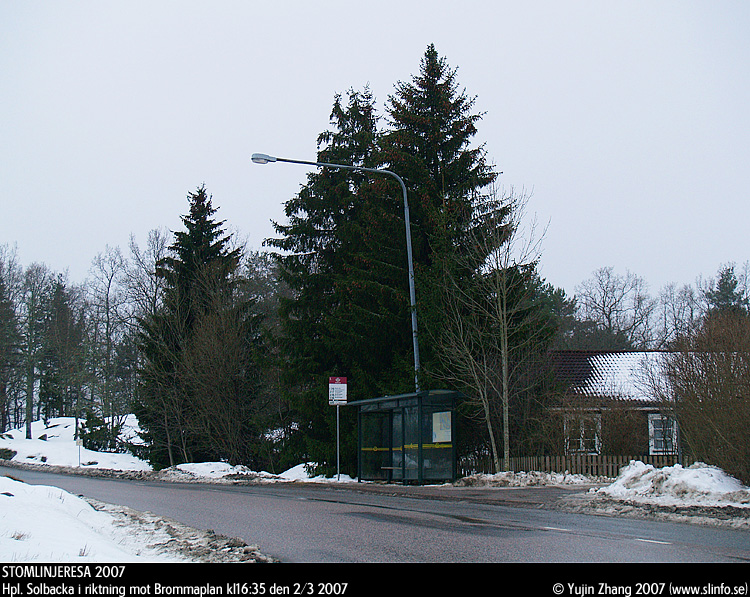 Bus stop at Solbacka bounding for Brommaplan.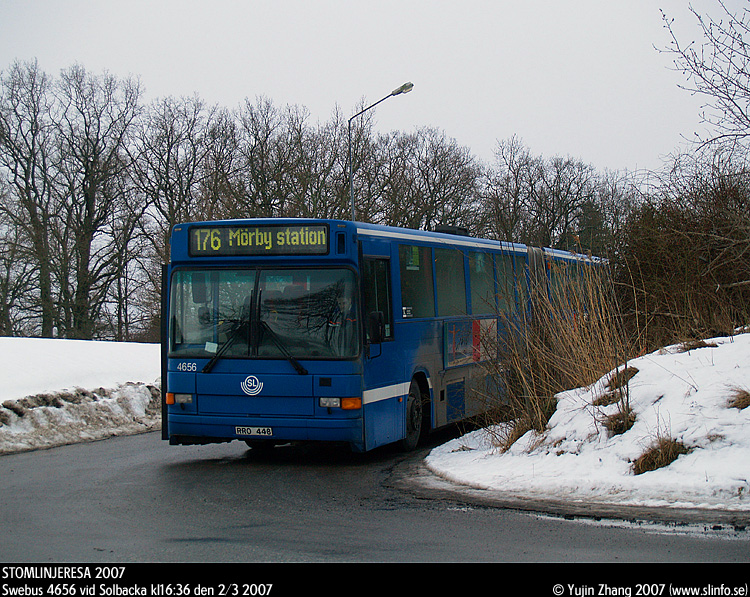 A picture of the bus at Solbacka (Stenhamra).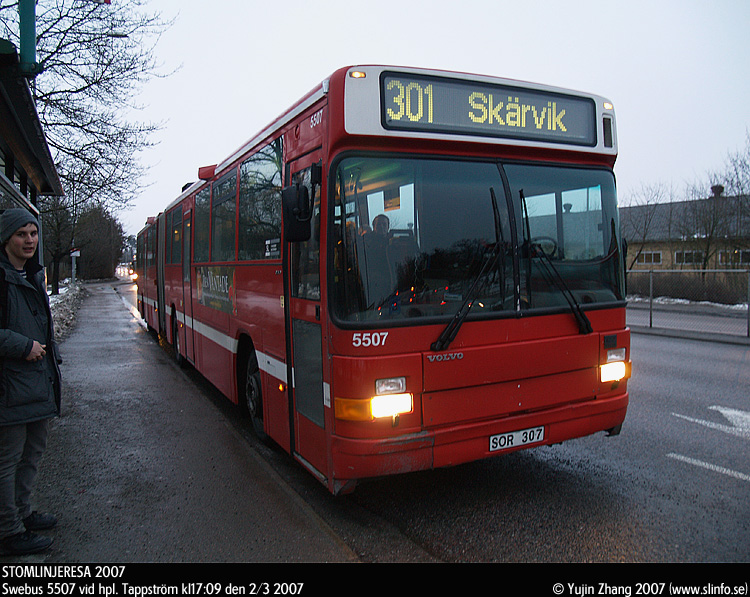 Fifteen minutes later, we took 176 to Tappström and then took 301 to Skärvik, about 10 minutes away from Tappström.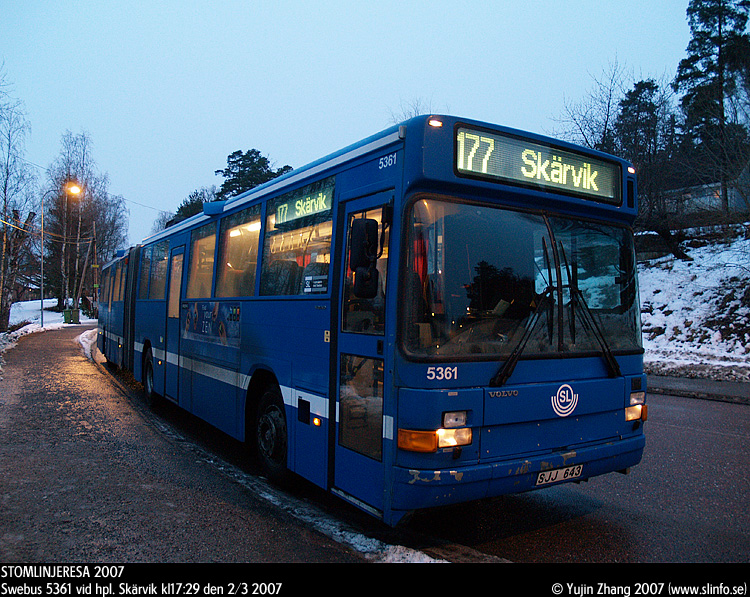 Swebus 5361; this bus took us back to Brommaplan.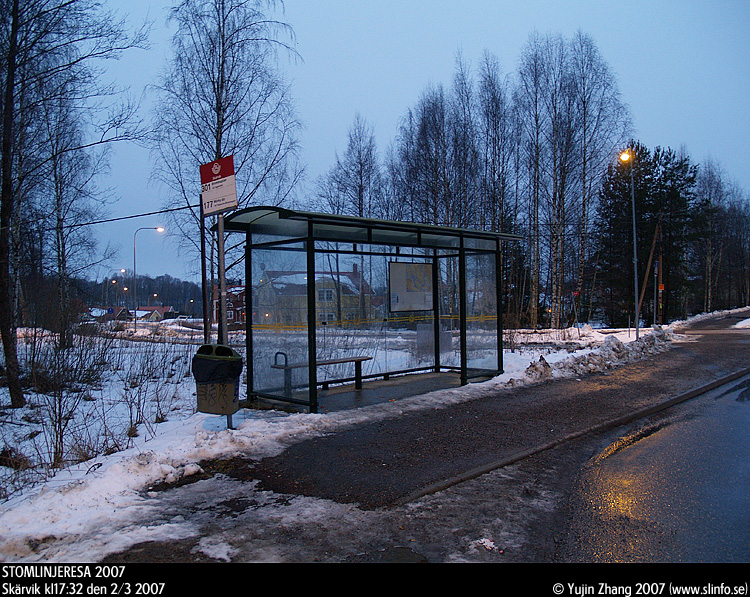 The bus stop at Skärvik.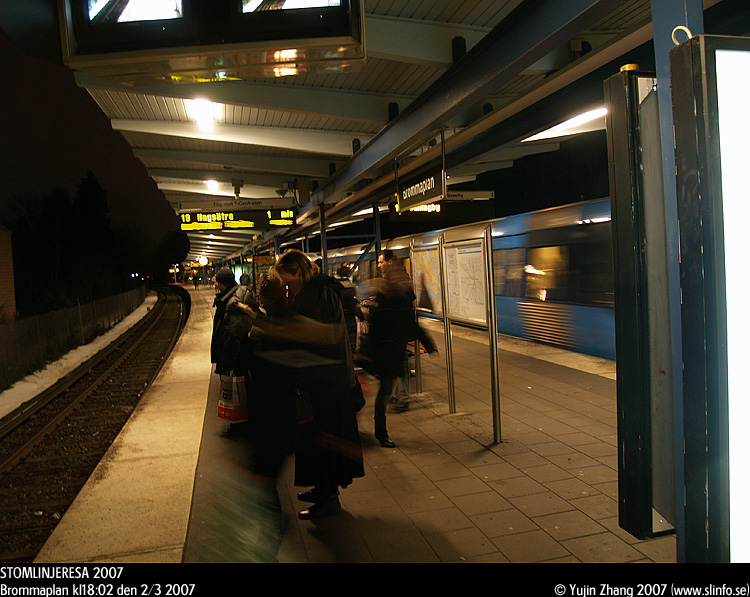 After we've gotten off at Brommaplan, we walked to the subway station and took the subway to Odenplan where to took bus 2...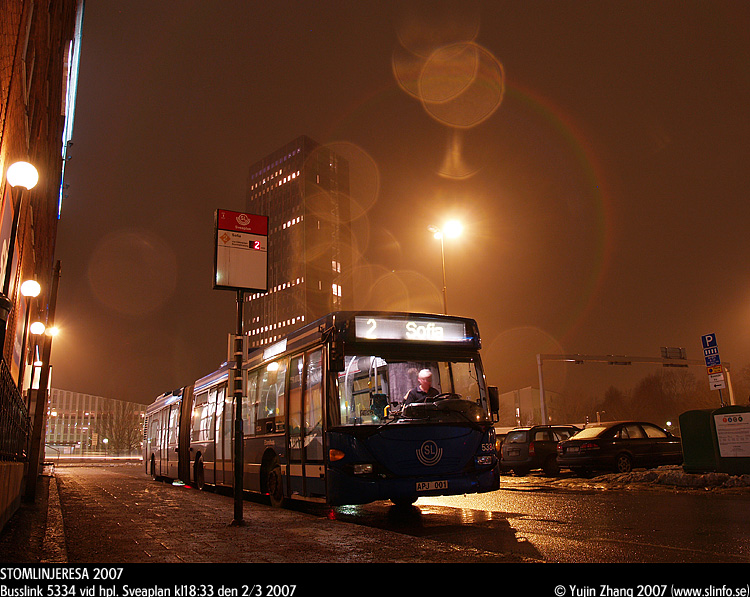 ...to Sveaplan (Norrtull); note that we came with Busslink 5392 and took 5334 to Barnängen. We ate our "dinners" on this bus.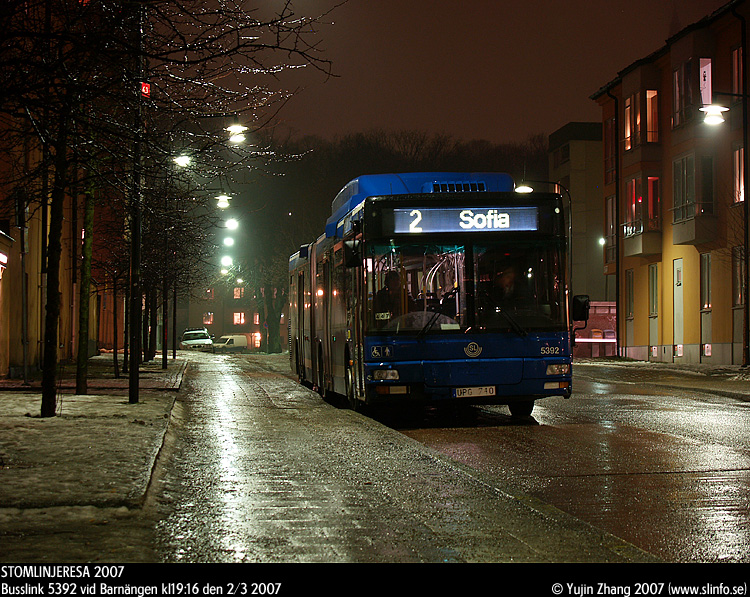 Our need for water was in need and therefore Jim contacted the close by garage, Söderhallen and asked them if we could fill our bottles with water there and they said yes. So, a big thanks to Söderhallen for letting us to go in and fill our bottles!
Bus 55 was next on the list; we took it to Skanstull and changed to the subway and got off at Gullmarsplan. We would have been 40 minutes ahead of schedule if it wasn't for this idiotic driver who wasted all of the bus's batteries by keeping the engine off and all the lights on.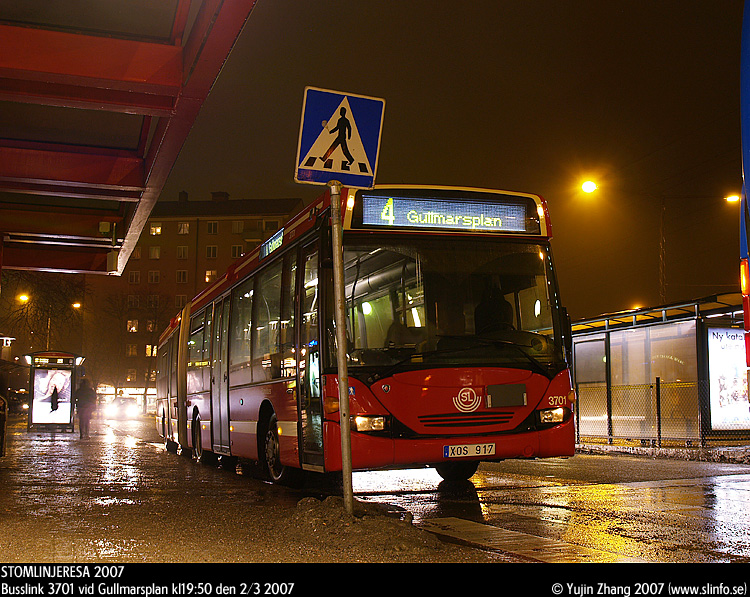 So instead we took this loaned bus from Nybodahallen, to Fridhemsplan.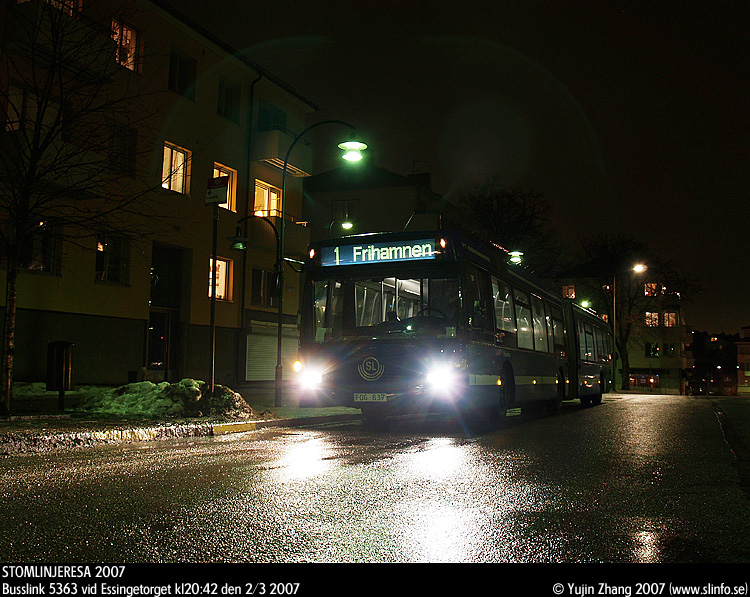 Then at Fridhemsplan we changed to bus 1 and took it first to Essinetorget (Stora Essingen)...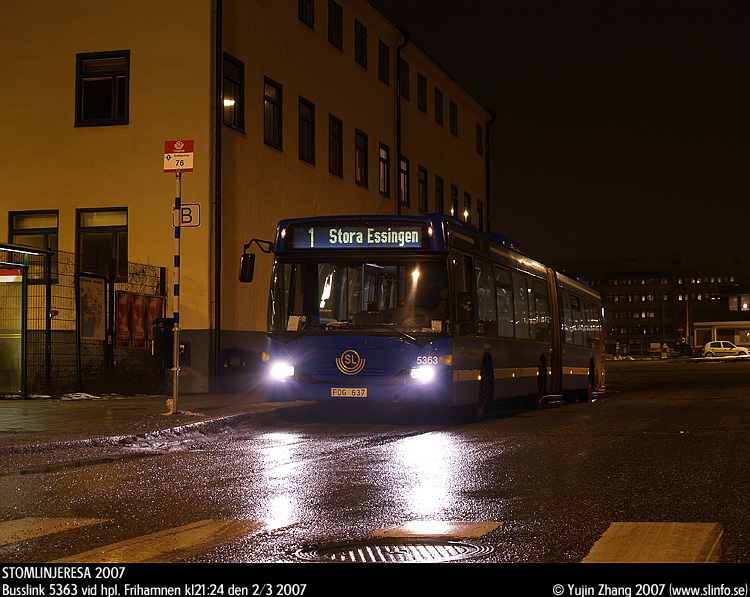 ...and then to Frihamnen and back to Fridhemsplan again.
At Fridhemsplan we happened to take Busslink 3701 again and this time all the way to Radiohuset...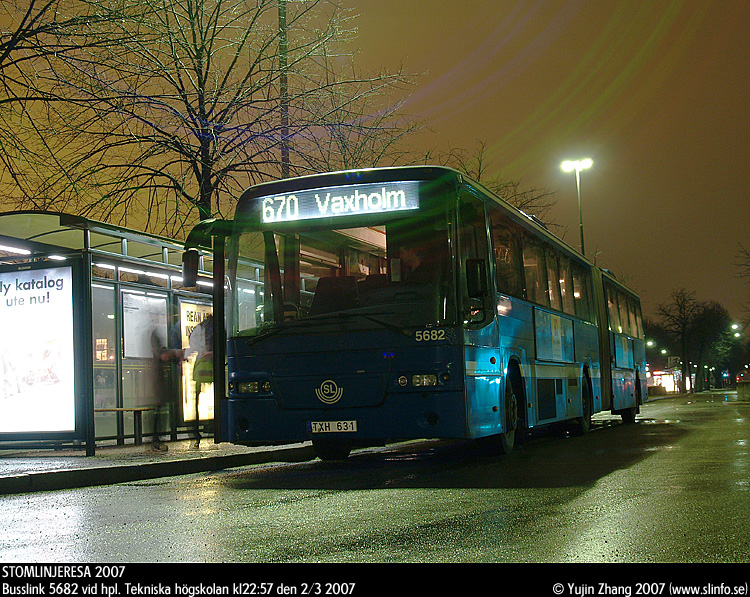 ...and got off at Östra station on the way back. From Tekniska högskolan we today the challenge's second last bus route, 670 to Vaxholm.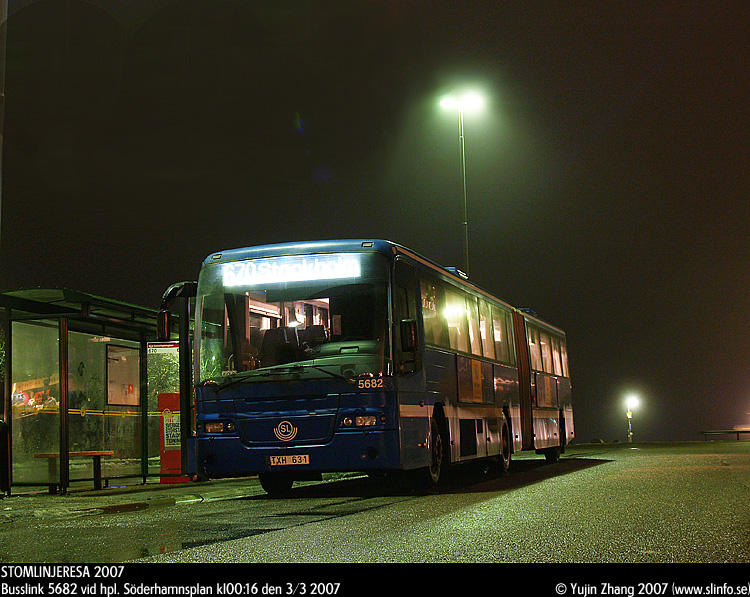 Then with the same bus back to Tekniska högskolan...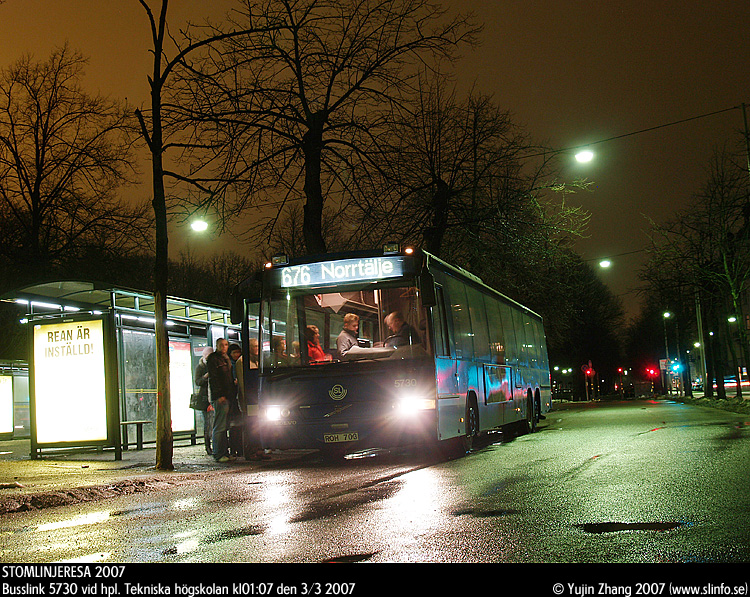 ...before taking the challenge's final bus route! 676 up 70 kilometers to Norrtälje! After we arrived at Norrtälje, we got onto Busslink 4421 as bus 650 in order to waste some time (the official arrival time was 02:10). and then visited the gas station's kiosk after some conversation with the bus driver on 650.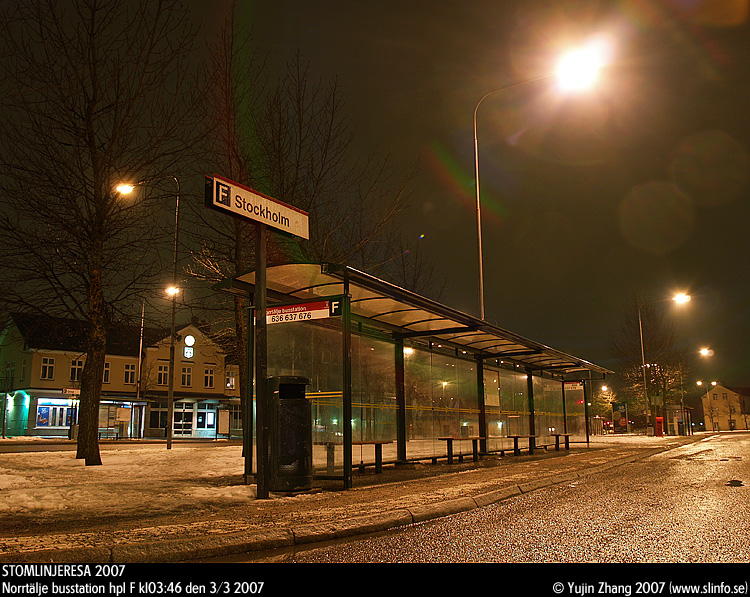 It wasn't until about quarter to four when I finally had time to take a picture of Norrtälje busstation, station F. Just 1 hour 19 minutes to go now before the 625 comes!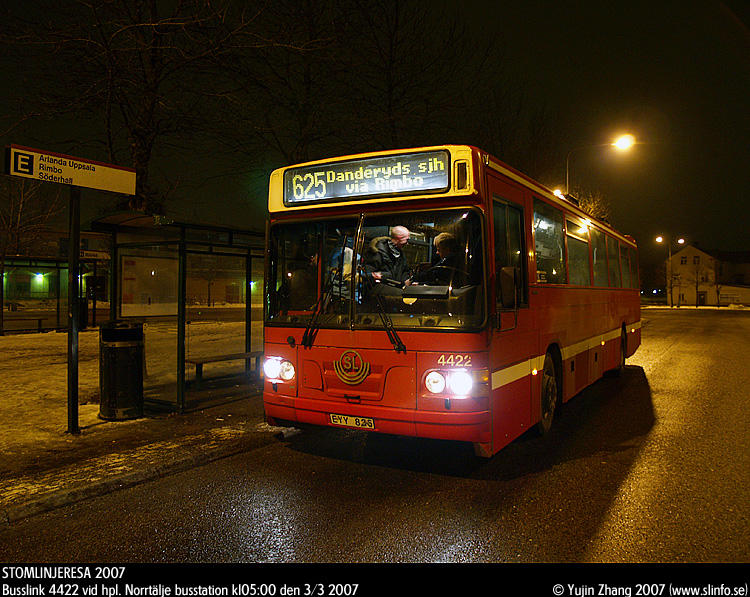 And finally the 625 arrived got on the bus immediately; we all felt asleep shortly after boarding even though I knew the bus driver and he was in the mood of talking...
Well, that was that trip; everything went just as planned and we also managed to come 60 minutes ahead of schedule which is really good. I was personally surprised that not only did we come on time, but also early, I mean I would next expect such from SL! Oh well, we shall wait and see what my next project beholds...
/Yujin Zhang 2006-03-07