Since the bus service will be running for a complete four days (Thursday-Sunday), a laminated timetable and general information sheet was put on the station shelter.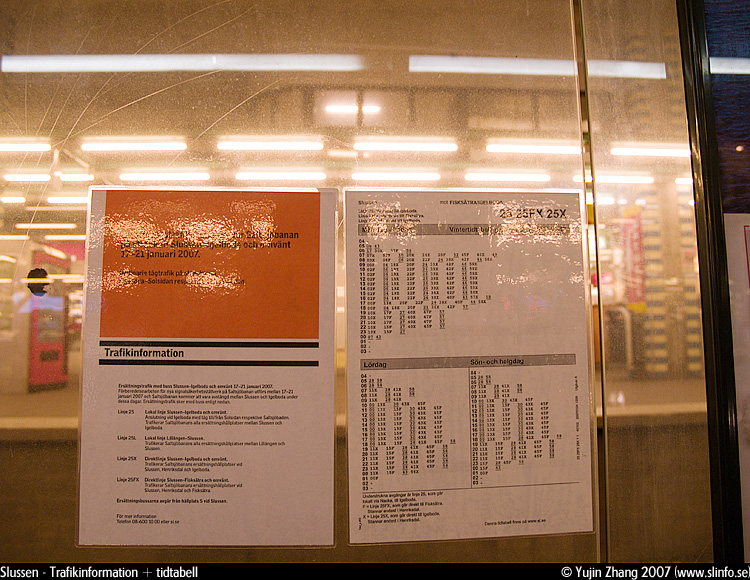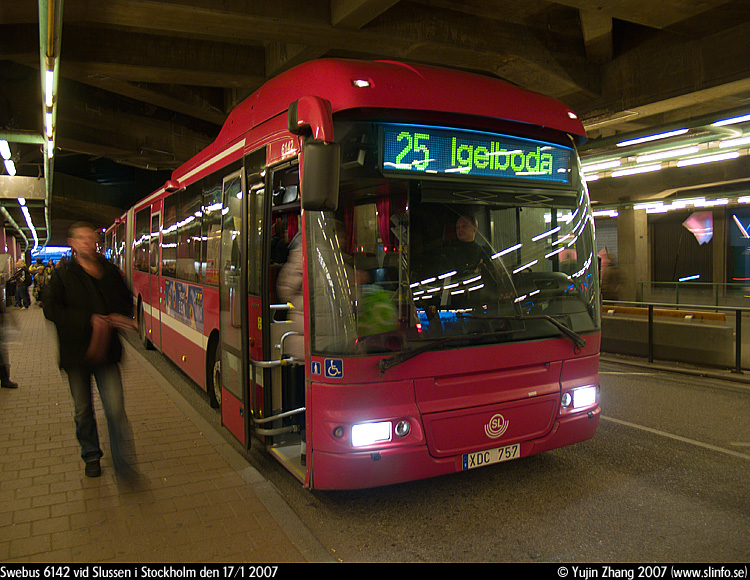 I took the first bus that left Slussen bounding for Igelboda and it was Swebus 6142 as line 25. The driver on this bus knew where he was driving, not like the last time I went on it where I needed to guide the driver through Nacka and eventually to Saltsjöbaden (it was a Busslink Hornsberg driver), who had no idea where he was driving...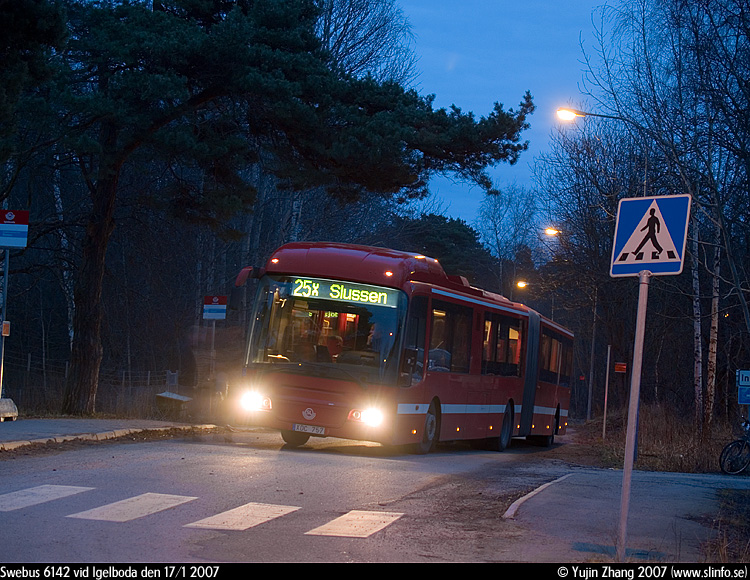 After arriving at Igelboda, the driver drove back to Slussen as 25X, which means it drives direct to Slussen without stopping at any other stops in between (except for Henriksdal).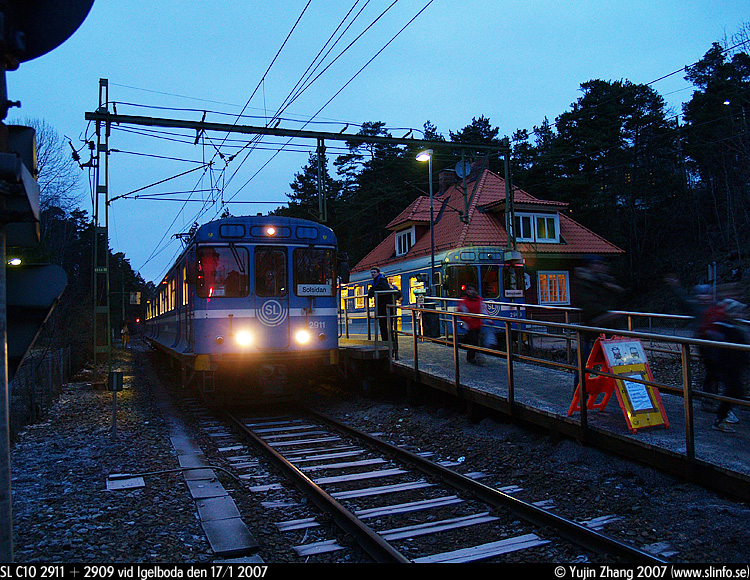 At Igelboda train station awaits the Solsidan and Saltsjöbaden trains for the passengers and for departure for the short five minutes journey to Solsidan respective Saltsjöbaden.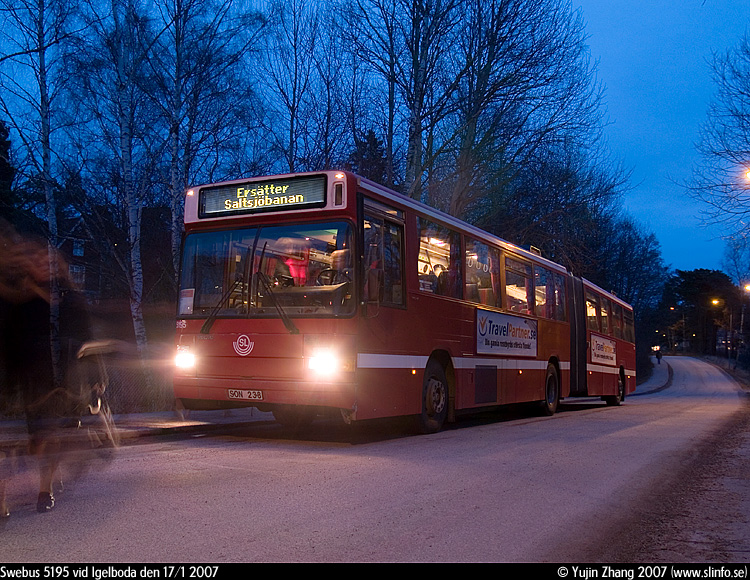 Hurrying back to the bus stop, I saw Swebus 5195, a Södetälje bus (wonder why out of anywhere, they asked Södertälje to drive on this service?).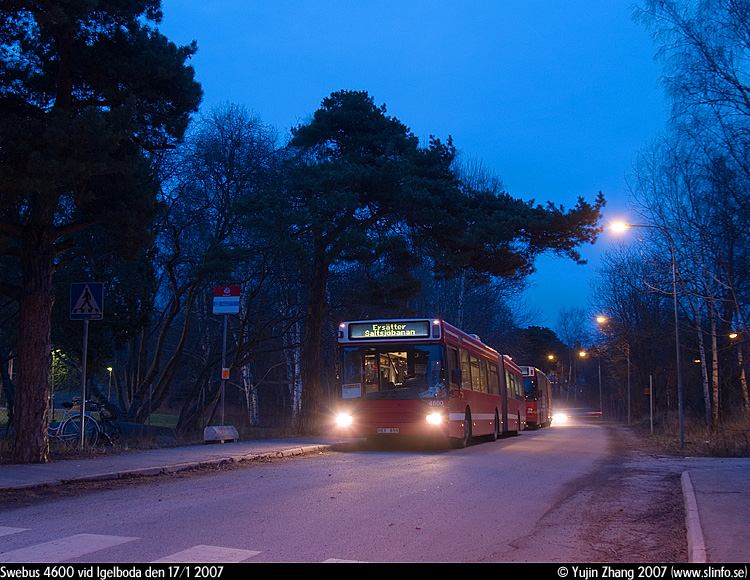 And I took Swebus 4600 back to Slussen as line 25X.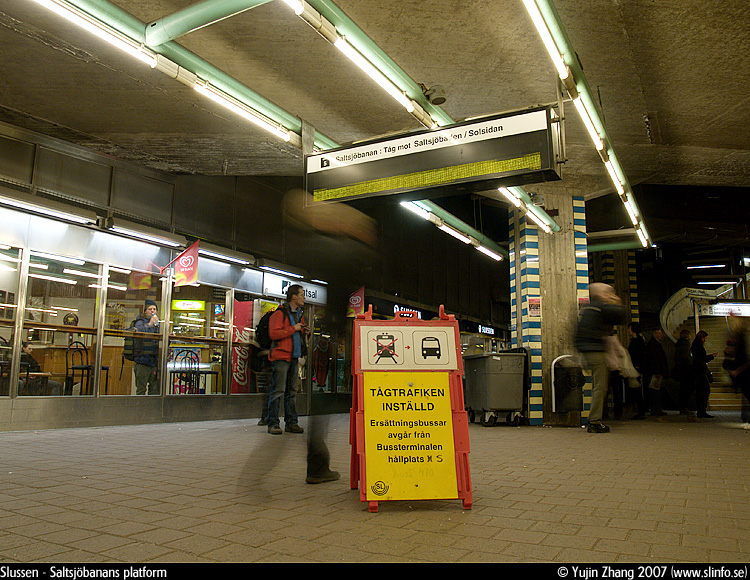 Back at Slussen I first photographed another, better (in my opnion) of the information sign at Saltsjöbanan's platform.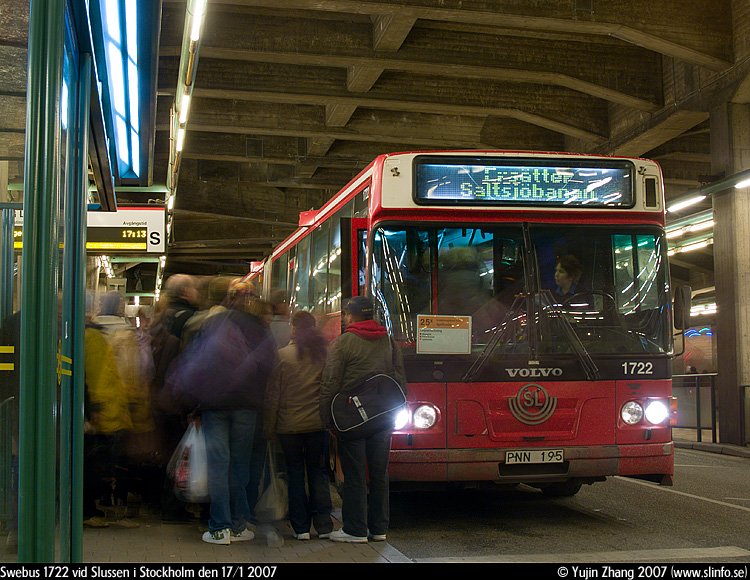 Rush hour had already started when I arrived at Slussen and here we see Swebus 1722 as 25X to Igelboda with a handfull of passengers wanting to go on.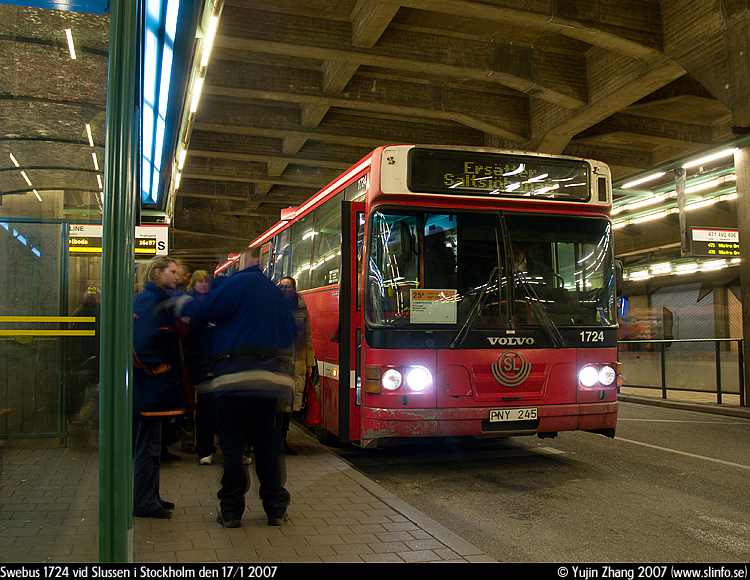 Swebus 1724.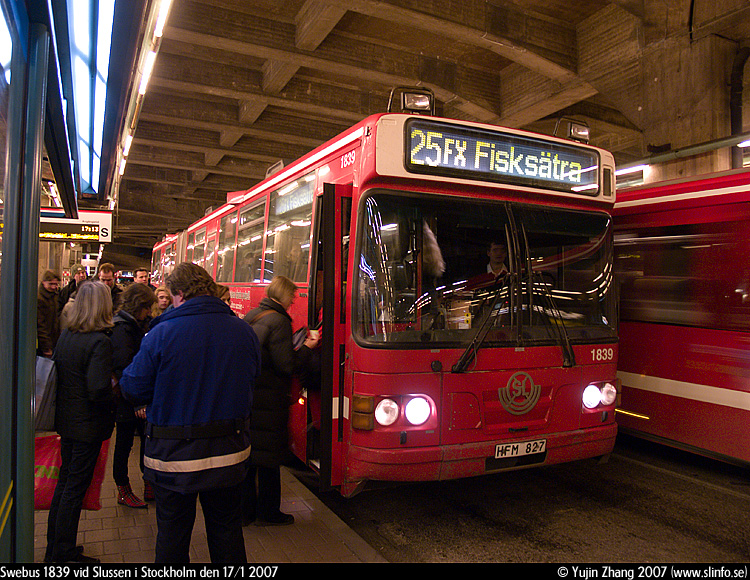 Swebus 1839 as 25FX to Fisksätra. Recently, there have been talks about SL's "art of letters behind the number", i.e. how they introduced new letters such as "C", "T", and now, even double letters, "FX"! So far, I could come up with these letters after the line number: "C", "FX", "H", "T", "V", "X", "Y".
Even some blue buses were set into the service. This makes me wonder, I always see red buses on 172 (which is a "Stomlinje" = blue buses) but how come then can even spare another blue bus on this service when they are lacking blue buses on 172 (note that Swebus 5674 does belong to Botkyrkagaraget and it is intended to run on 172)???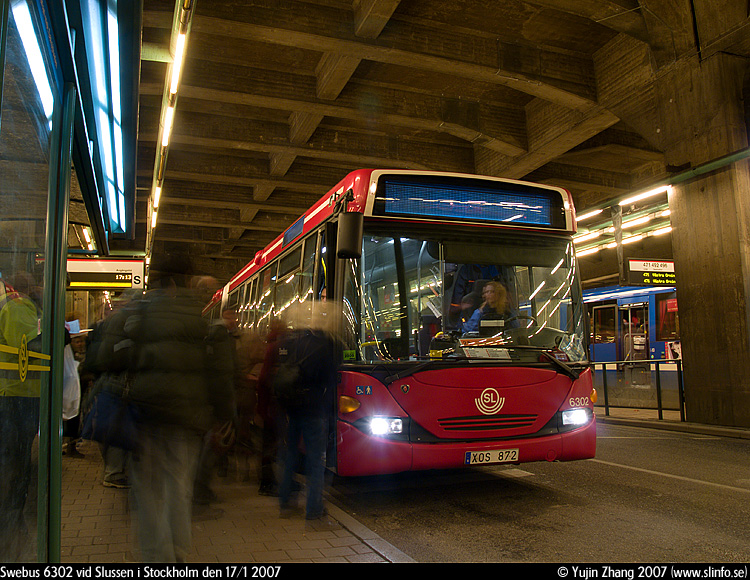 And lastly, Swebus 6302, one of the newest Scania OmniLinks delivered to Swebus.