Well to begin with, this wasn't really a whole day. To be more exact, an afternoon.
After having orienteering in Liljansskogen, I walked over to Stockholms Östra and took the 12:35 bus 676 to Norrtälje Busstation.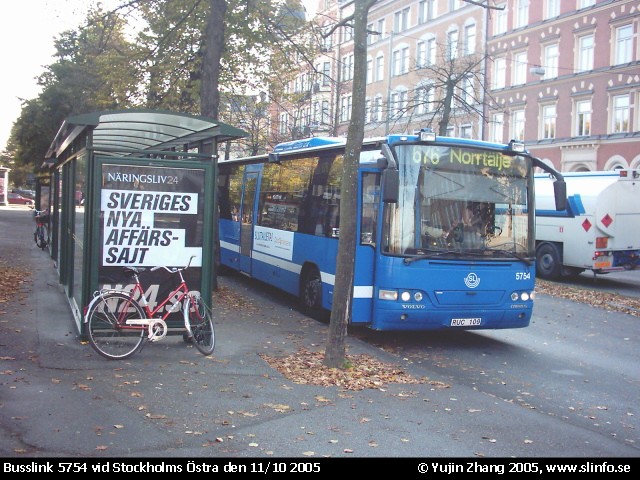 Then it would be a one hour break until my bus, bus 632 comes. I took a few pictures with my other camera, but the quality wasn't the best, so therefore I've decided to not put them up here.
After one hour or so, bus 632 finally came. I was hoping that it would be either a 54xx bus or a Volvo B9S, but instead it came an old SL H8, Busslink 4404. :-(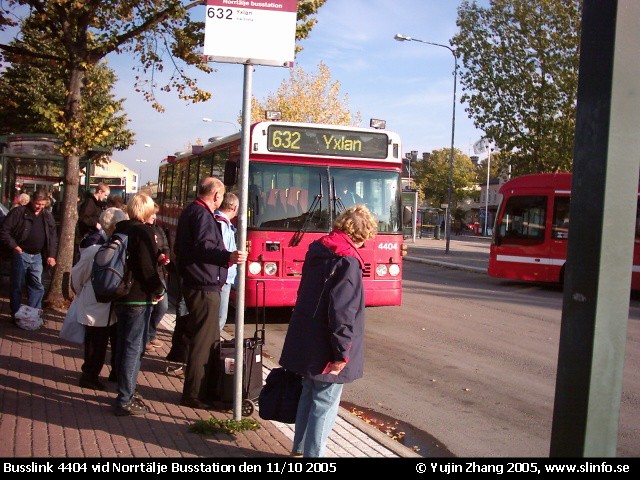 Then the bus came. As you might see, there's quite a lot of people waiting for the bus.
The bus consisted mainly of students, since majority of schools end around 14:00 over there, and that's why I call it the "14:30 rush".
The bus took an extra turn to Frötuna Skola, which I had no idea of; nor did it say anything on the bus timetable! The station don't even have station plate!
However, after being 10 minutes late, we arrived about 5 minutes late at Furusund, however the ferry over to Yxlan wouldn't leave for another 15 minutes.
And I took a few picture while the driver had a chat with bus 634's driver.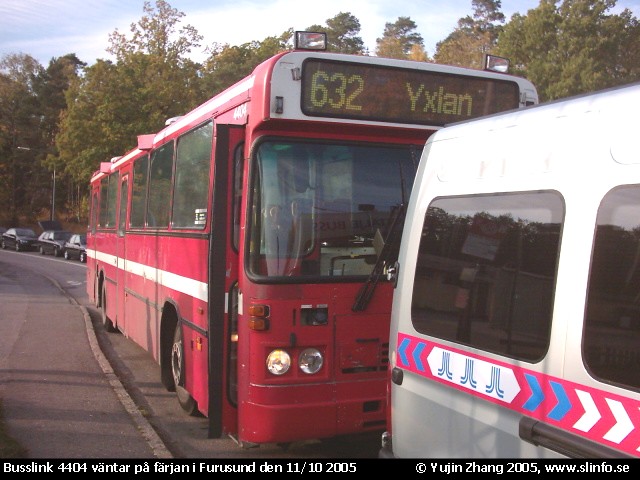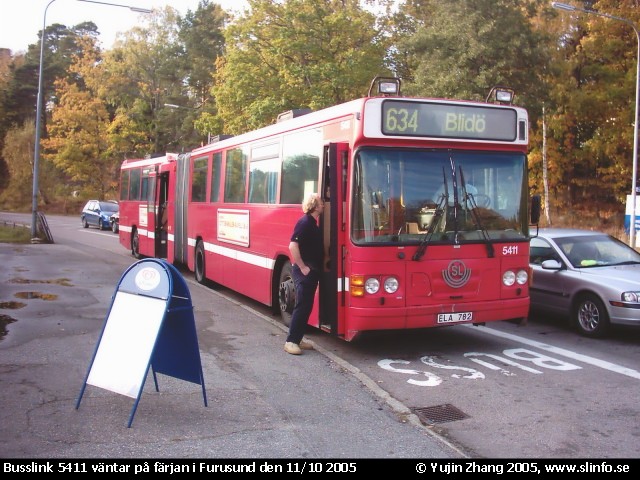 And then while bus 634 was on its way to Larshamn for the next ferry, we turn right and onto Yxlö.
In the beginning I thought that you were allowed to use articulated buses on bus 632, but after experiencing the route, I started having my doubts.
Then after about 20 minutes on Yxlö I finally arrived at Vagnsunda, the last stop for bus 632.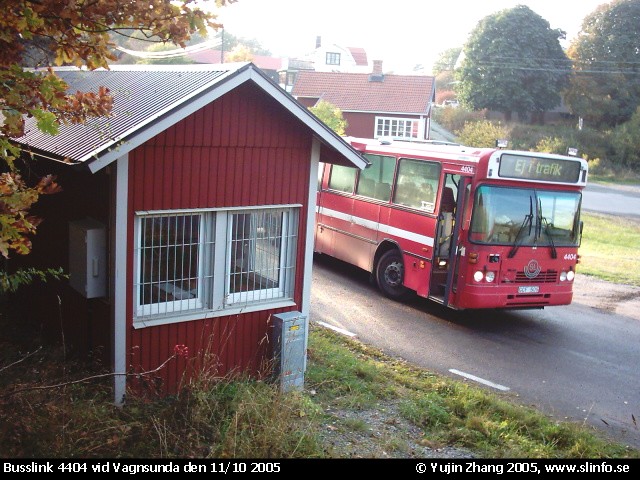 Then it would be a 28 minutes rest, but we came about 5 minutes late so it would a 23 minutes rest.
After wondering around for about 5 minutes, I got back on the bus.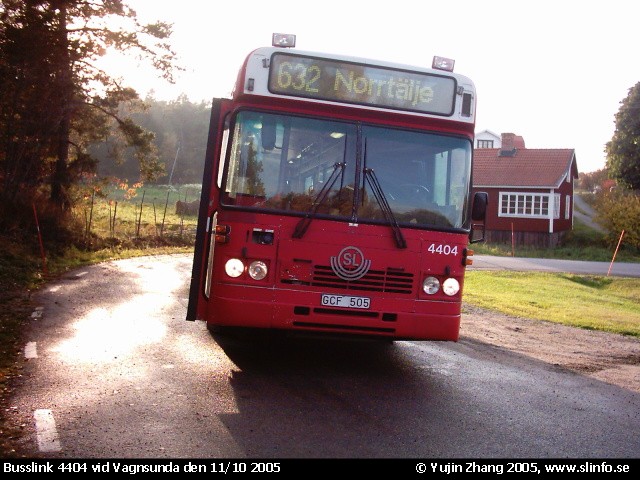 The driver had his lunch/snack during the rest and meanwhile I took a whole bunch of pictures.
And time for departure! Back to Norrtälje!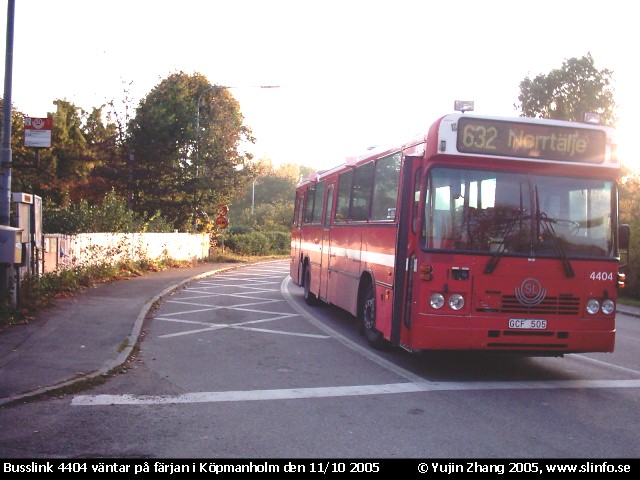 After about 15 minutes drive and me being the only passenger onboard, we arrived at Köpmanholm, being first in the queue for the ferry back to Norrtälje.
Then after 40 minutes we arrived at Norrtälje Busstation. It ended up that there were 3 other passengers apart from me.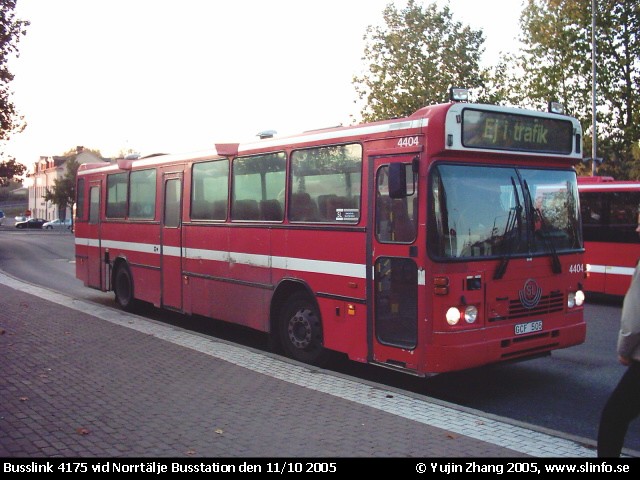 Okay, time to go home.
I walked over to bus 676's station and waited for about 10 minutes.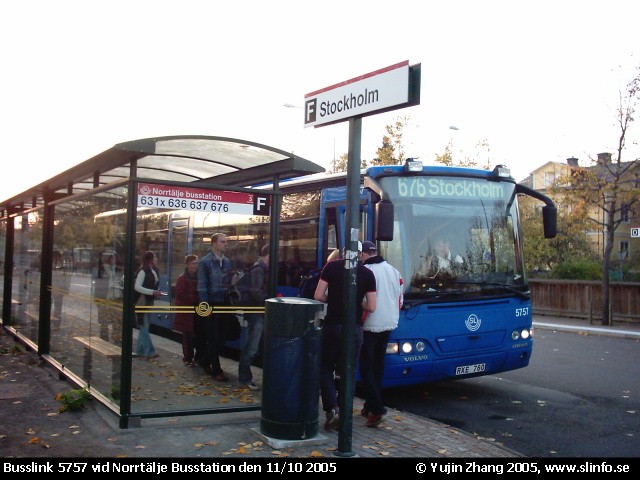 I took bus 676 to Universitetet Norra, instead of Stockholms Östra, due to lack of time.
Sorry for the bad quality of this picture. The sky was totally dark so I did my best on PictureIt!.
Then I walked sllooooowwwwyyyyy to bus 40's station and waited there for 10 minutes before bus 40, Busslink 5169 came. I took it home and that's all folks!

This page was created on 20051011 and was last updated on Sunday, December 23, 2007 18:30