Welcome to www.slinfo.se!
Picture of the Week - Week 29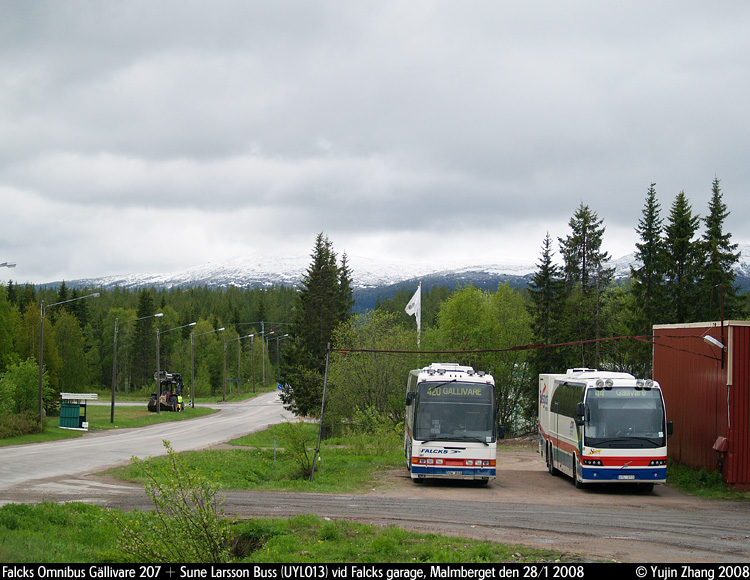 Hello and welcome to www.slinfo.se! On this website, you will mainly find pictures of SL buses, trains, and subways and now and then some article about SL. This website is so far the only constant updated website containing pictures regarding SL that is in English (as far as I'm concerned); there are other equivalent websites with pictures of SL buses and trains, but in Swedish only.
This website is made on Microsoft FrontPage 2000 and maintained on FrontPage; most pictures you find were edited in Adobe Photoshop CS and please note: this site is completely done during free time, it is not paid by SL nor does it have anything legal relations with SL and its entrepreneurs!
All pictures taken on this website is taken by Yujin Zhang and therefore copyright to Yujin Zhang. You may use the pictures for private use (e.g. printing them out and for looking at home/office), however, they are not to be spread out commercially; all of the pictures you find on this website are protected by the Copyright Law of Sweden (1960:729).
This website is updated constantly, or at least as much as I can during my free time. Sometimes it might not have been updated in a couple of weeks and that might be due to too much schoolwork or simply nothing new from me, but I guarantee you, this website shall be updated at least once a week during the summer holidays.
The menu bar to the left will appear on all pages and here on the homepage, you will find the menus below this.
| Introduction | Who am I? | Latest Updates | Photo Album | Travel Report | Picture of the Week | Stockholmsförsöket | Extra/Plus | Other Topics | Links |
To get a quick start plus introduction, please click Introduction to get a quick read through of the website.
Before you leave, please take a visit to the guest book and also if you have any comment, please feel free to write in the slinfo forum! Thanks /Y
Enjoy your visit on www.slinfo.se!